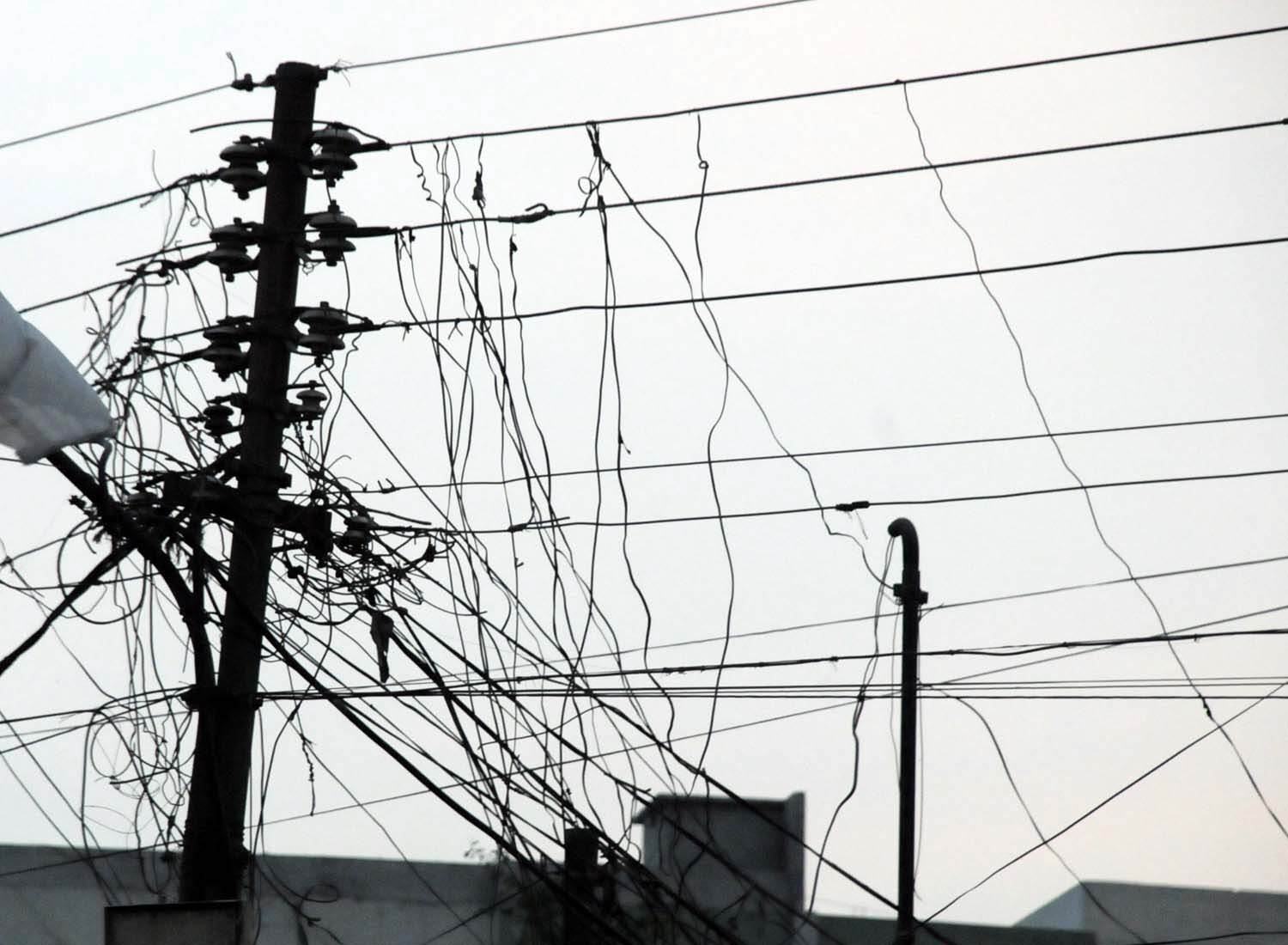 ---
MULTAN:



Minister of State for Water and Power Chaudhry Abid Sher Ali formed a committee on Wednesday to fix responsibility on officials upon noticing higher line losses and overbilling in the Multan Electric Power Company.




Addressing a press conference at Mepco headquarters, he said the Mepco was the most corrupt power supply company in Pakistan due to a decade of political recruitments in the company. He said the new CEO, Engr Abdul Mateen Khan, had submitted a report of massive corruption and overbilling in the region.




He said inquiries had revealed line losses of over Rs3 billion and overbilling of Rs1.3 billion in 2013 so far. He said investigations had also revealed that the Water and Power Development Authority had faced a loss of Rs3 billion in the last six months due to Mepco corruption.

He said the committee, headed by Pakistan Electric Power Company Managing Director Zargham Khan, would fix responsibility on officials involved and would submit its recommendations to the ministry in 15 days.

Ali issued suspension orders for officers involved in overbilling and negligence causing line losses. He said the Pepco managing director and other executives were visiting Multan on the prime minister's orders.




He said from the senior most level to the junior most, many officers were found involved in corruption. He said not a single inquiry had been initiated against them in a decade. The minister said that the government was committed to eliminating corruption from the Mepco.

Ali directed the sub divisional officers to take photographs of at least 500 meters of consumers every month and submit a report to the authorities concerned after verifying them.

"Our teams would then raid different places to check whether the faulty and defective meters were being replaced or not."

Ali said that 1,500 factories were receiving bills on average reading because their meters were defective. He directed the officials to fix the meters as soon as possible.

He said that charge sheets had been issued to several officials on overbilling and high line losses in Khanpur, Vehari, and Mailsi. A joint team of the ministry and the Mepco would visit Multan in two weeks to assess the performance. He said he would personally visit the division after a month.

He said he would also visit other cities to check how electricity was being distributed.

Thermal power station fraud

Later, the minister visited a thermal power station in Muzaffargarh district. He caught a container of adulterated furnace oil at the power station.

He ordered an inquiry into the quantity and quality of furnace oil containers at the station and suspended several officials from service. Ali said that apparently an average of 300 litres was being stolen from each of the containers causing a Rs10 billion loss every year. He said it was due to this corruption that six turbines at the Muzaffargarh thermal power station were producing only 1,150 MW electricity daily. This, he said, was less than half of their installed capacity. He said officials found guilty would have to pay three times the money they had embezzled.

Published in The Express Tribune, November 21st, 2013.
COMMENTS
Comments are moderated and generally will be posted if they are on-topic and not abusive.
For more information, please see our Comments FAQ