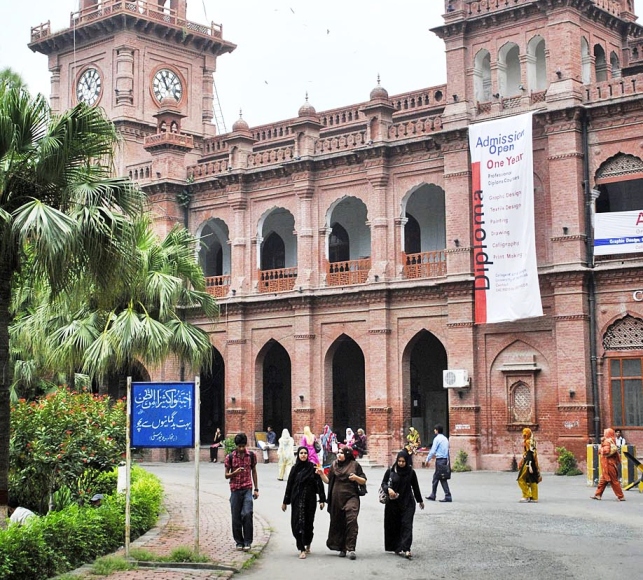 ---
LAHORE:



Punjab University students set up a hunger strike camp in front of Faisal Auditorium at the New Campus on Tuesday to protest against a lack of hostel accommodation.




The protesters carried placards and banners criticising the university administration. Some protesters said that they were finding it difficult to study for upcoming exams because they had been going from office to office to get a room assigned to them. "Many of us are sleeping in the common room in the hostel," said Muhammad Imran, one of the protesters at the camp.

Activists of the Islami Jamiat Talaba (IJT), the student wing of Jamaat-i-Islami, participated in the protest, but a spokesman insisted that they had not organised the camp. He said that the IJT had been campaigning for new hostels for a long time. He added that they would keep the protest camp going till their demands were met. "Female students in particular are facing a shortage of hostel rooms and are forced to sleep in common rooms," he said.

Punjab University Hall Council Chairman Prof Muhammad Akhter said that there was a shortage of rooms for female students, which was why Hostel No 16 was being converted to a girls' hostel.

The number of female students and male students on campus is roughly equal, he said, but there are 18 hostels for boys and only 10 for girls.

But he added that all students' applications for rooms were being taken up on merit and not a single student had yet been denied accommodation.

He said that the protest camp had been set up by the IJT, which was spreading propaganda against the administration. He claimed that the IJT had summoned supporters from Islamia College Civil Lines for the "so-called hunger strike".

The university administration has previously accused the IJT of occupying some hostels and allowing non-students to reside in them. In September, the police and other security agencies raided hostels in Punjab University and arrested at least one man suspected of being an Al Qaeda member.

Published in The Express Tribune, November 20th, 2013.