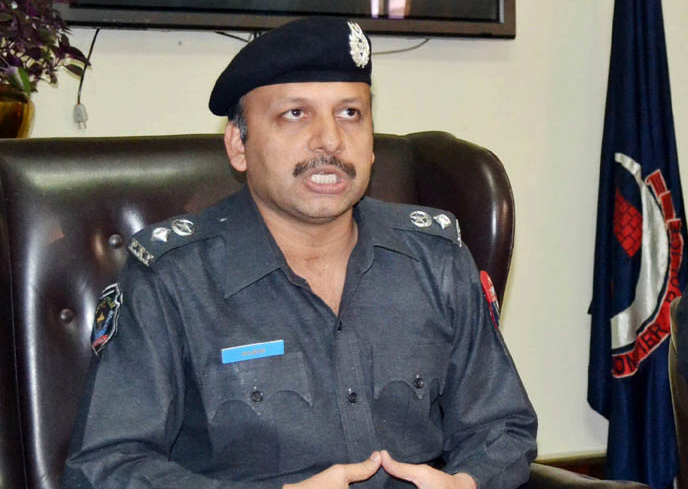 ---
PESHAWAR:



Police have arrested the group responsible for the Qissa Khwani bomb blast, with clues that they have links to foreign intelligence agencies.




Addressing a press conference at Malik Saad Police Lines on Tuesday, SSP Najeebur Rehman said they arrested four people in a raid on a house in Sara Dargai, Mattani and recovered 840 kilogrammes of high-quality explosives.




The men arrested include Niazbeen, Shiraz, Haji Habib and Asif, all of whom hail from Kurram Agency but have been residing in Mattani, on the outskirts of Peshawar, for the past couple of years. He said that upon interrogation it was discovered the group was directly responsible for the bomb blast in the historic market that killed 38 people and injured nearly 100 on September 29. One of the gang members, Suliman, had also been killed in the blast as he was too close to the device when he detonated it via remote control.

"These people work for foreign intelligence agencies and the explosives recovered from them are also of foreign make," he said, adding all four terrorists had been produced before the court and a four-day remand had been obtained.




"Among them is a terrorist whose real name is Musam Khan but had an ID card with the fake name of Shiraz and a business of prize bonds in Darra Adam Khel," Rehman said, adding the man used his business as a cover and before the Qissa Khwani blast, he visited and stayed in a hotel to survey the area.

Over 80 suspects arrested

Around 80 suspects, including 33 Afghan nationals illegally residing in Pakistan, were arrested in an operation in the jurisdiction of Banamarhi police station on Tuesday. Police launched an operation in Garhi Qamardin, Achar and Bahader Kalay and carried out a door-to-door search.

An official of the Banamarhi police said security forces also assisted the police in the search operation and that it continued for four hours. Similar operations have been conducted in Pishtakhara, Chamkani, Yakatoot and Badhaber in which dozens of people have been arrested so far.

Published in The Express Tribune, October 30th, 2013.
COMMENTS (20)
Comments are moderated and generally will be posted if they are on-topic and not abusive.
For more information, please see our Comments FAQ