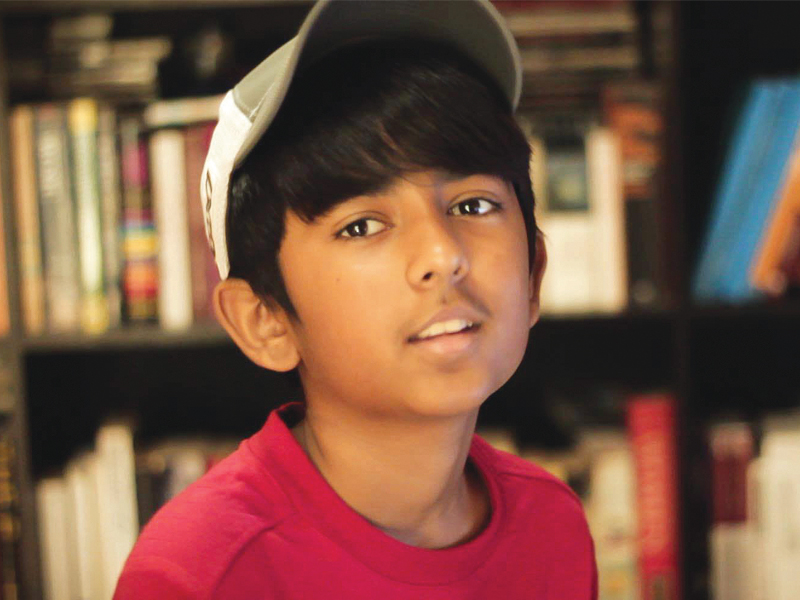 ---
KARACHI: When you think of timeless Pakistani musical talent, the name Sajjad Ali comes to mind. The maestro who started his career in the late '70s has had miraculous comebacks whenever there is a vacuum in the local music scene. From heartwarming soundtracks for TV serials and a spectacular version of Kir Kir at Coke Studio to a soothing ghazal Har Zulm, Ali has a voice that stands out.

His teenage sons, Shabi and Khubi are all set to follow the footsteps of their father and have launched their own band, SK Champs with their first song, We Are The Guys.

Heavily influenced by '80s pop, the band tends to blend a lot of music forms together like pop, rock and rap.

"This is Shabi. Music is what I'm all about. I write, compose and produce my own stuff since I was eight and I make music for fun! Tekken, Tomb Raider and the '80s music pretty much sums up my life!" posted Shabi on his Facebook Page.

The band and Sajjad Ali could not be contacted for a quote. Here's to hoping that these kids do justice to the golden legacy that their father has left behind. Fingers crossed!