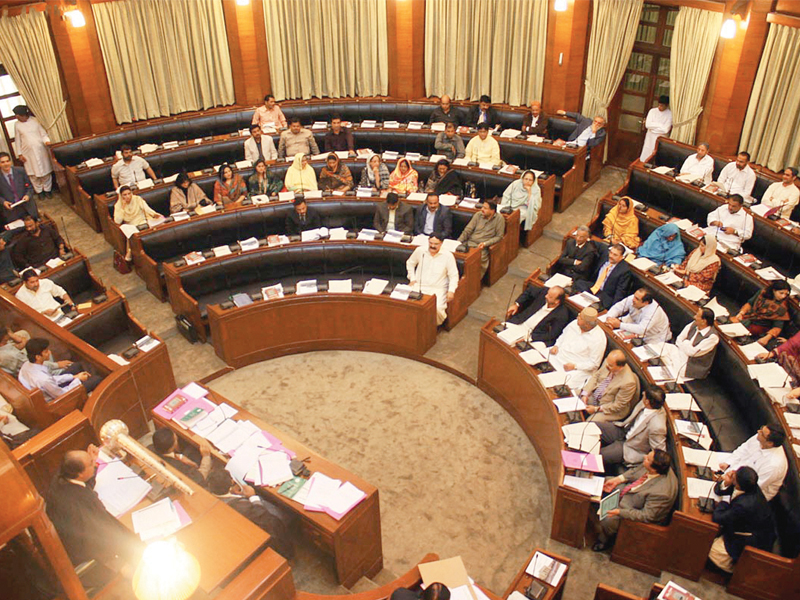 ---
KARACHI: The Sindh Assembly unanimously passed the Sindh Witness Protection Bill 2013 on Wednesday.

The bill provides protection to witnesses as well as their families enabling them to provide evidence in criminal proceedings.

It will allow witnesses to conceal their identities by wearing a mask, changing their voice and appearance as well as any other form of segregation during the investigation or trial.

Video conferencing will also be allowed.

Additionally, witnesses may be relocated to keep them safe and accommodation will be provided to them.

This is the first assembly which has made such a law in the country.

Sindh Minister for parliamentary affairs Dr Sikandar Mandhor, who is also in-charge of the law department briefing about the bill, said the law was being made in view of increasing terrorist activities in the province.

He said that witnesses in criminal proceedings, due to fear for their lives do not come forward to give the evidence against accused persons.

"To encourage the witnesses and protect them and their families, it is expedient to establish a witness protection program by this law," Dr Mandhor said.
COMMENTS (5)
Comments are moderated and generally will be posted if they are on-topic and not abusive.
For more information, please see our Comments FAQ