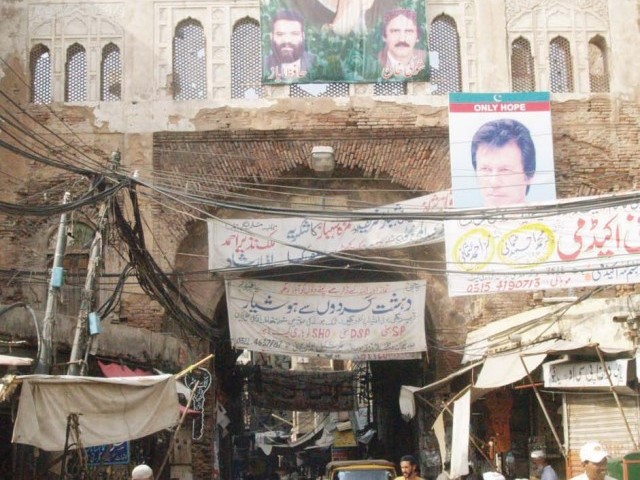 ---
LAHORE:



The Walled City of Lahore Authority (WCLA) has proposed the reconstruction of Taxali Gate and Shah Alam Gate.




The cost of the project is estimated at Rs156 million. It is expected to be completed in one year. Funds for the project will be raised through public-private partnership and sponsors.

The Walled City had 13 gates; Akbari Gate, Bhati Gate, Delhi Gate, Kashmiri Gate, Lohari Gate, Masti Gate, Mochi Gate, Mori Gate, Roshnai Gate, Shah Alam Gate, Shairanwala Gate, Taxali Gate, and Yakki Gate. All of these gates survived until the 19th century. In 1857, the British demolished almost all of the gates except Roshnai Gate after the Siege of Delhi. Some were rebuilt in simple structures, except for Delhi Gate and Lohari Gate.

Shah Alam Gate burnt to ground during the riots of 1947 while Akbari Gate was demolished for repairs but never built again.

Today, out of 13, only Bhati Gate, Delhi Gate, Kashmiri Gate, Lohari Gate, Roshnai Gate, Mochi Gate and Shairanwala Gate survive.

WCLA heritage expert Talib Hussain says, "Shah Alam Gate was named after the son and Aurangzeb's successor, Muazzam Shah Alam Bahadur Shah.

This gate was formerly called the Bherwala Gate. During the partition riots in 1947, it was burnt to ashes. Taxali Gate had been demolished due to illegal construction and encroachments."




"Our research shows that the architecture of all gates built by the Mughals resembles Roshnai Gate and we are planning to replicate it."

He said the WCLA will remove encroachments.

WCLA Director General Kamran Lashari said, "The primary objective of the proposed reconstruction of the Taxali and Shah Alam Gates is to revive the Walled City of Lahore.," he said

Lashari told The Express Tribune that work would be undertaken in five stages over a period of one year.

He said the first stage of the project involved documentation and analysis involving extensive investigations over a period of 15 days.

The second stage, he said, was removal of encroachments and initiating a resettlement action plan within a month.

The third stage, he said, involved recreating the paths leading to and from the gates.

He said the fourth stage involved construction of the gate over a period of ten months.

He said the fifth and final stage would involve usage of the gates as access points for traffic and tourists.

Lashari said WCLA would ensure funds generated from the reconstructing Shah Alam Gate and Taxali Gate would be used exclusively for the upkeep, maintenance and operations of the gates.

He said separate accounts would be opened for this purpose to give exclusivity and autonomy to the administration of both the gates.

Published in The Express Tribune, August 18th, 2013.