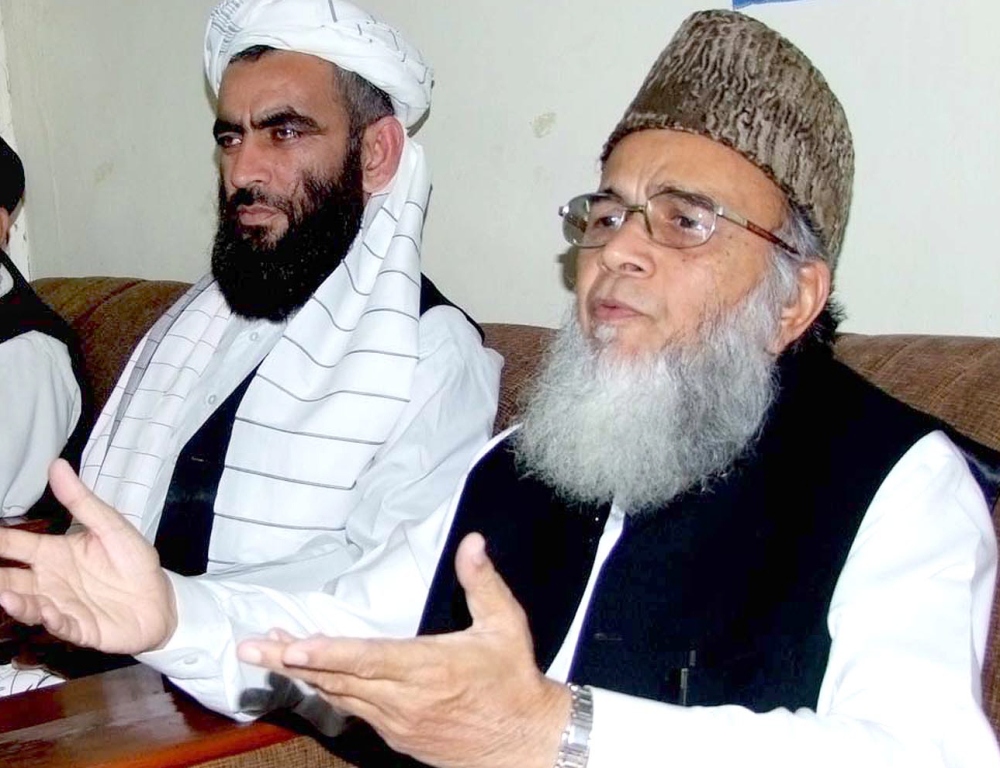 ---
Jamaat-e-Islami (JI) chief Munawar Hasan said that he is willing to act as a mediator between the government and the Tehreek-e-Taliban Pakistan (TTP), provided that both parties made serious efforts towards dialogue.

Addressing a reception on Saturday evening, he said, "Both sides should first define their agenda and priorities."

Hasan's statement came shortly after the TTP announced that they are willing to negotiate with the government earlier in the day.

The TTP spokesperson Shahidullah Shahid had recommended that the JI chief and Jamiat-e-Ulema-Islami Fazl (JUI-F) leader Maulana Fazlur Rehman should act as intermediaries to their talks with the government.

"The federal and Khyber-Pakhtunkhwa government will prepare a joint working paper to ensure result-oriented talks with Taliban," Hasan said, adding that the Taliban also needed to be clear about their objectives.

The JI leader said that the US wants to hold talks with the Taliban yet is indirectly leading Pakistan away from negotiations and forcing them to engage with Taliban militarily.

"Our stance is that problems can be resolved through table talks," said Hasan.
COMMENTS (13)
Comments are moderated and generally will be posted if they are on-topic and not abusive.
For more information, please see our Comments FAQ