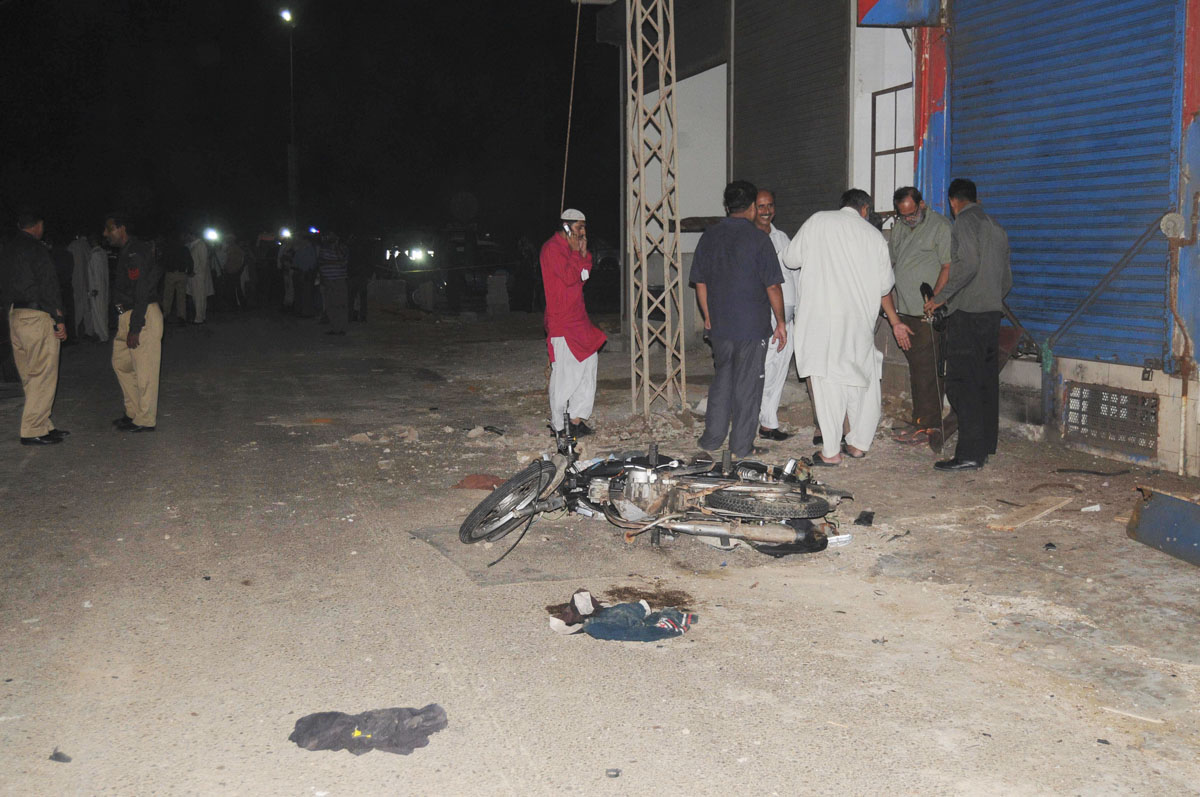 ---
KARACHI: Four consecutive explosions targeted four liquor stores in Karachi  late on Tuesday, reports Express News.

The first of the blasts occurred in Defence Housing Authority (DHA) when a bike parked outside a wine store near the Cineplex Cinema on Sea View, exploded as a result of a small improvised device blowing up. At least one person received minor injuries as a result of the blast.

Bomb disposal squad after their initial investigations said that the first explosion was powerful and suggested that it could have been planted at the spot prior to explosion.

Soon after, another explosive device blew up near another liquor store, located on Khayaban-e-Rahat. The store is reportedly licensed out to Shaheen Corporation.

As police responded to the attacks to cordon off the blast site, they saw and arrested at least three suspicious person. These people were shifted to undisclosed locations for questioning.

While law enforcement and emergency services were responding to the blasts in DHA a third improvised explosive device (cracker) exploded outside JB wine shop in Gulshan-e-Iqbal. The store is located near the Moti Mahal bus stop, and is located almost 23 kilometers away from the blast sites in DHA.

A fourth blast was also reported outside a wine store located near Cafe Clifton.

The damage was limited as the stores were closed on account of Ramazan.

The bomb disposal squad has been dispatched to the sites to determine the exact cause of the explosion.

"It seems that the blasts were carried out by the same group," City Police Chief Ghulam Qadir Thebu told media during his visit to the blasts sites in DHA. "Apparently, timer devices containing around 200 grammes of explosives were used in the blasts. Investigators are trying to ascertain the motive behind the attacks."

While the police has yet to offer any explanation on the possible motives behind the attacks, Express News correspondent Nadeem Ahmed said that the shop owners had been receiving demands to pay extortion money and that the the explosions could possibly linked to the threats.

There was no immediate report of any casualty.