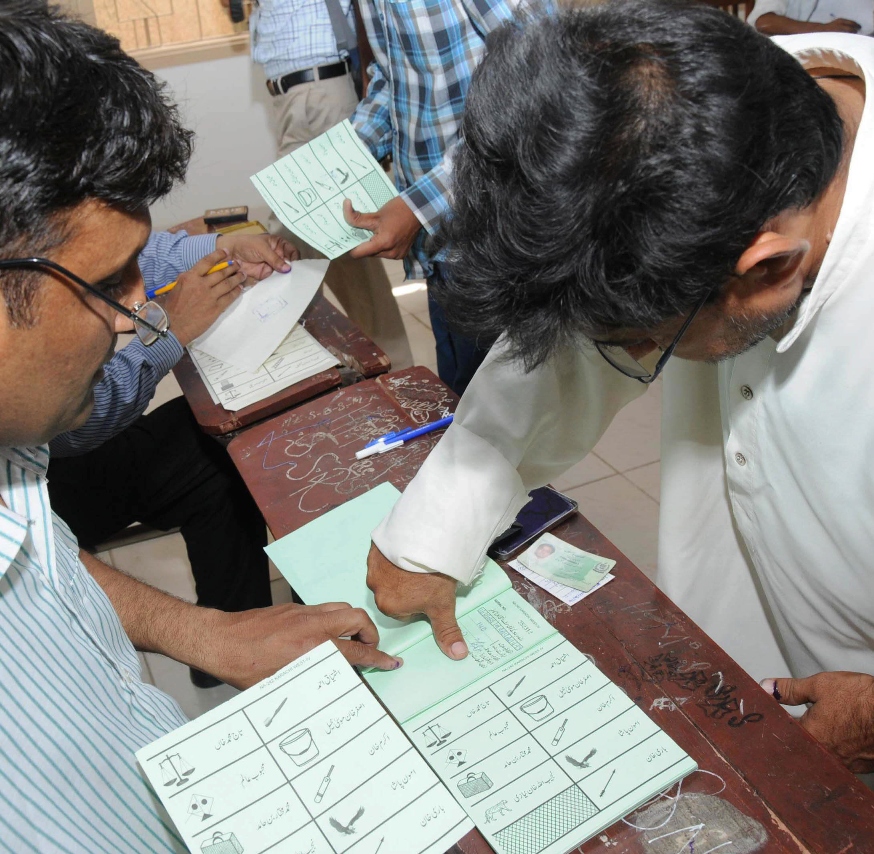 ---
KARACHI: Polling for Pakistan's landmark general elections has come to an end. However, voting for Karachi's seven constituencies will continue till 8pm.

The Election Commission of Pakistan (ECP) had extended the deadline from 5pm to 6pm across Pakistan.

"The Election Commission of Pakistan was successful in conducting the elections. We have a huge turnout in Punjab," commission secretary Ishtiaq Ahmed told a news conference.

Ahmed stopped short of announcing a precise figure for turnout, but said that it was "very good" across the country in general.

Supporters of rival parties accused each other of rigging, particularly in Karachi where Jamaat-e-Islami boycotted the poll after pointing the finger at Muttahida Qaumi Movement (MQM).

Addressing concerns about fraud, Ahmed said: "We will not hide anything. If we have a complaint from any polling station, we will take notice of it.

"Rest assured, there will be no compromise on the transparency of the election."