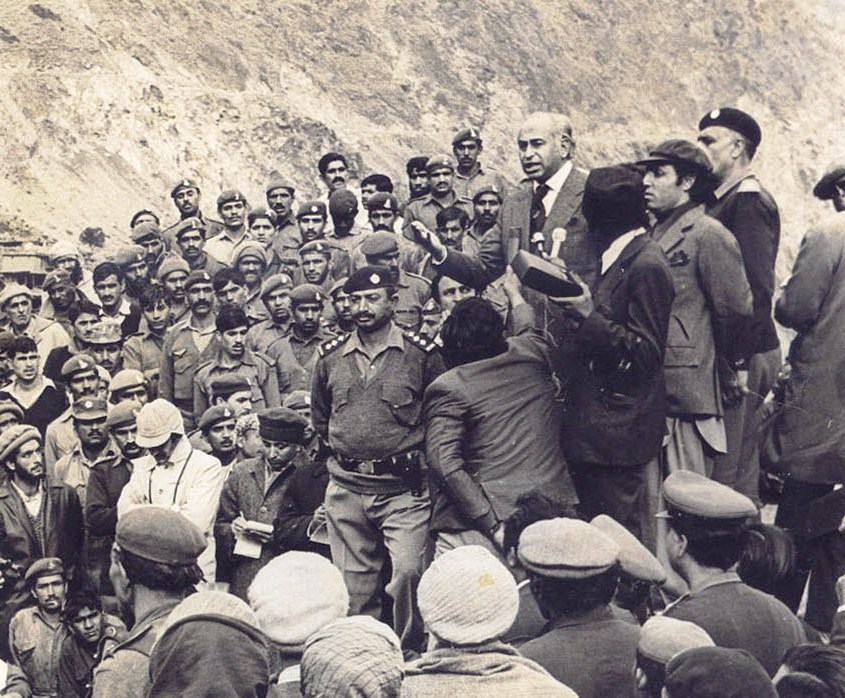 ---
ISLAMABAD: Sheikh Mujibur Rahman's Awami League swept the 1970 polls in the then East Pakistan, winning 160 of a total of 162 National Assembly seats of the province.

The party, thus, secured a majority in the 313-seat house, which was to formulate a new constitution for the country.

Zulfikar Ali Bhutto's Pakistan Peoples Party won 81 of 138 seats of the four western provinces, qualifying as the second biggest party. Gen Yahya Khan and Bhutto met Mujib in Dhaka in January 1971 to hold talks over his popular 'six points' as well as the new Constitution. Mujib, however, was insistent on his 'six points', which the other two did not agree to. He asked Yahya to summon an NA session on February 15, 1971. In turn, Gen Yahya summoned a session on March 3, which Bhutto announced he would boycott.

Meanwhile, the Awami League announced the salient features of the constitution on February 27, 1971 and proposed autonomy for East Pakistan, agreeing to let the western provinces make their own decisions about how to share power with the central government.

Bhutto called for a general strike across West Pakistan on March 2 – a day before the first meeting of the lower house. Yahya, however, announced the postponement of the session on March 1 and Mujib responded by calling a general strike in East Pakistan on March 3.

On June 28, 1971, Yahya announced that since the elected NA is unable to amend a Constitution, an expert committee would do the job. He later announced that the assembly would have 90 days to approve the new Constitution.

Courtesy: Free and Fair Election Commission of Pakistan (FAFEN)

Published in The Express Tribune, April 10th, 2013.
COMMENTS
Comments are moderated and generally will be posted if they are on-topic and not abusive.
For more information, please see our Comments FAQ