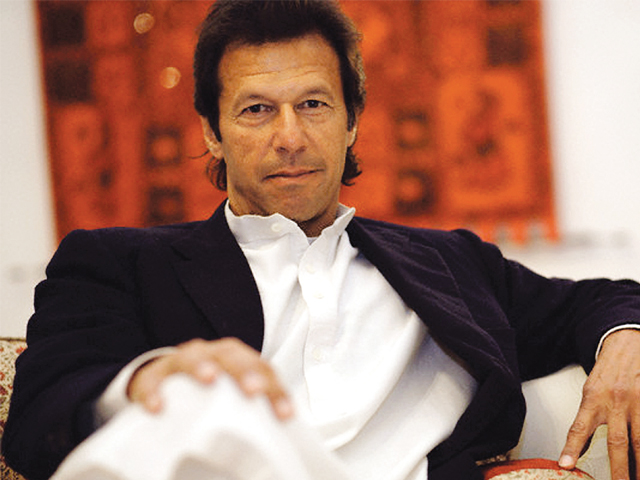 ---
LAHORE:



Imran Khan has been elected unopposed as chairperson of the Pakistan Tehreek-e-Insaf.




Imran had filed nomination papers for the slot with chief election commissioner Hamid Khan for the intra-party elections on Wednesday.

Till the close of time, no other party worker filed nomination papers for the slot of chairperson.

Elections on other slots like president, vice chairperson, senior vice presidents and general secretary will be held on Thursday, a member of the election commission said.

After filing his nomination, the PTI chief addressed the media, during which he welcomed the date of May 11 for the upcoming general elections and said it would be a day for getting rid of cruel and corrupt rulers.

He added that the PTI would hold negotiations with the Jamaat-e-Islami for seat adjustment after March 23.

Imran said his party demands the immediate establishment of a caretaker set-up, and alleged that Punjab rulers were using delaying tactics to prolong their tenure.

He further claimed that this way, they would be able to use official machinery and funds to rig elections.

Speaking about intra-party elections, Imran said that now the real PTI has emerged and it would not be defeated by any political party. Earlier, Umer Sarfaraz Cheema and Javed Hashmi filed nomination papers for central president, Shah Mehmood Qureshi and Khursheed Mehmood Kasuri for vice chairperson and Arif Alvi for general secretary.

The party chief further said the PTI would arrange the biggest political gathering in the history of Pakistan on March 23.

Published in The Express Tribune, March 21st, 2013.
COMMENTS (2)
Comments are moderated and generally will be posted if they are on-topic and not abusive.
For more information, please see our Comments FAQ