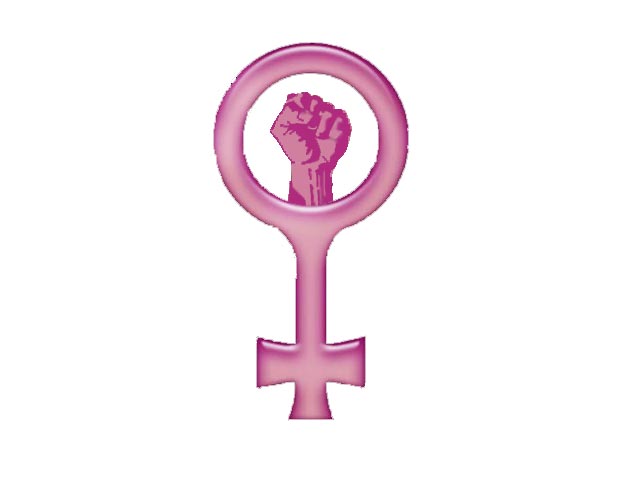 ---
KHAIRPUR: Despite comprising a sizable proportion of population around the globe, women have been kept out from socio-cultural spheres and economic development, said Shah Abdul Latif University (SALU) vice-chancellor Dr Parveen Shah. 

She was speaking at a one-day seminar, titled 'Gender Equity and Poverty', held at SALU's Allama I.I. Kazi Hall on Monday. It was jointly organised by the USAID, Aurat Foundation and SALU's Institute of Gender Studies.

Dr Shah said that in Pakistan women continue to be marginalised from the mainstream society and their access to property, education and employment remains considerably lower as compared to men. She pinned this down on the patriarchal nature of the Pakistani society. She further said that despite improvements in literacy rates, the educational status of Pakistani women is among the lowest in the world. Disparity also exists in the literacy rates of urban and rural women, she said.  Literacy rates among urban women are more than five times that of rural women, she added.




Women are being increasingly recognised as an agent of change around the world and they are entering and excelling in the field of education, economic development, politics and administration. Keeping this trend in mind, the Institute of Gender Studies has been established at SALU, to assist infrastructure development with a special focus on female participation in society.

Another speaker, Professor Dr Muhammad Nawaz Chand, outlined the pivotal role of rural women in economic development and how they have been held back by poor health and education conditions.

He said that education is a vehicle of change and, therefore, education promotion should be a top priority. He said that only with women empowerment can a society play a dynamic role.

Professor Dr Imtiaz Ahmed Pirzada said that we must realise that without women participation the socio-economic scenario will not change as they comprise 50 per cent of our population. He suggested that women should be given their due rights and recommended that seats of women in the parliament should be enhanced so that they could protect their fundamental rights.




Gender Equity Programme coordinator Dr Naveed Ahmed Shaikh dealt at length with women victimisation, economic disparity and gender inequality. He criticised the low wages paid to women and emphasised on poverty eradication measures for women and their empowerment in the economic and political spheres to address their backwardness.

Dr Tajnees Prizada later briefed the audience on the aims and objectives of the Institute of Gender Studies.  She hoped that the institute would play a positive role in increased gender sensitisation.

Published in The Express Tribune, March 19th, 2013.