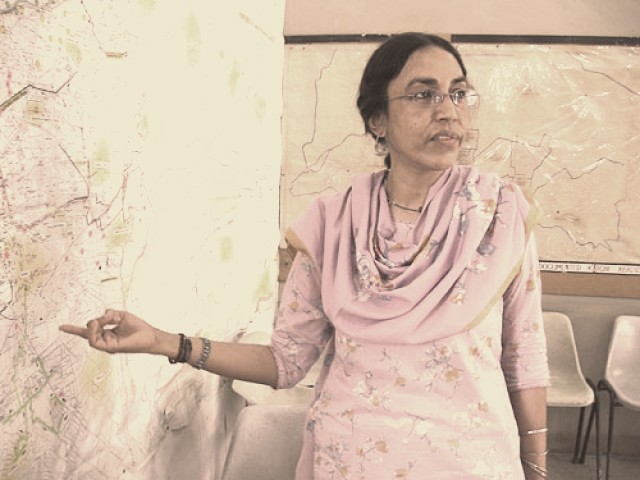 ---
Parveen Rehman worked as director of the Orangi Pilot Project (OPP), serving one of the largest slum communities in the world, and for this work she was murdered in cold blood. Her crime, punishable by a drive-by shooting, was to fight on behalf of some of the poorest citizens in our country against those who would illegally grab their land. She built the essentials of urban living, like drainage, and sought to bring dignity to the lives of those who had been abandoned by the state. Her selfless, tireless work was rewarded not by government awards but by bullets. This is the ultimate fate awaiting those who dare take on the powerful.




It is not known yet who killed Ms Rehman but the nature of the shooting suggests that she was specifically targeted, most probably because of her work. One would like to suggest that the police and the government should immediately take action and find the murderers of one of Karachi's, and indeed Pakistan's, most valuable citizens but we have to be realistic here. There are elements in just about every political party in the city which are involved in the land-grabbing business, either by directly seizing land or through a willingness to accept money and patronage from the land mafia. Expecting those responsible for creating the conditions in which Ms Rehman could be killed to solve her murder is unrealistic. Instead, we are likely to get a false show of anger and determination, followed by a few perfunctory arrests before the case is forgotten and mothballed.

Ms Rehman deserved better but it seems that in Karachi, no one gets what they deserve. Her killers — both those who pulled the trigger and those who ordered the hit — can rest easy knowing that they will be protected. Meanwhile, there is no one around to guard those who dedicate their lives to public service — a career that is becoming immensely controversial and dangerous in the country. The work of the OPP should continue but now that everyone in the organisation will live in fear, its work may be affected. The reverberations of Parveen Rehman's murder will continue to be felt for a long time.

Published in The Express Tribune, March 15th, 2013.
COMMENTS (15)
Comments are moderated and generally will be posted if they are on-topic and not abusive.
For more information, please see our Comments FAQ