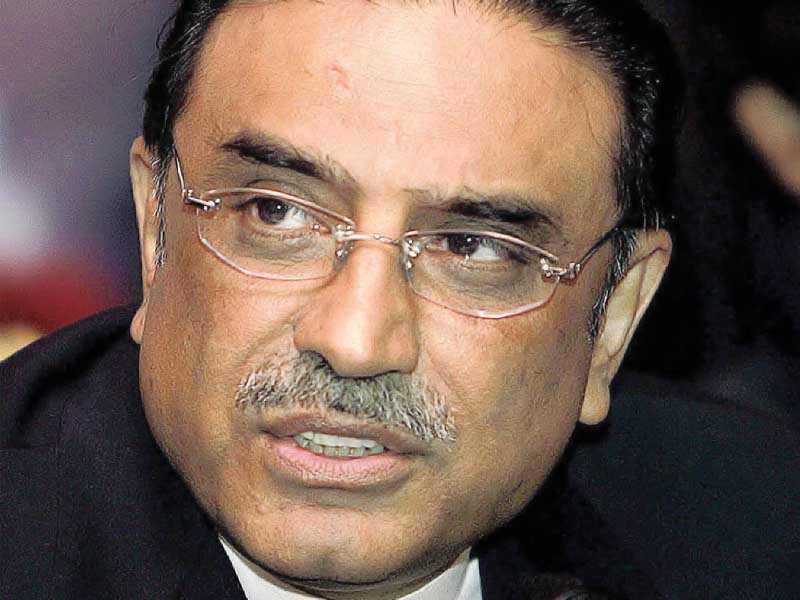 ---
SIALKOT: Pakistan is set to experience a historic moment now that the democratically elected government is completing its five-year tenure and handing over power to another democratic government, President Asif Ali Zardari said on Sunday.

Speaking at the inauguration ceremony of Safe Mother Home and the Old Age Home projects, the president said that the "government has succeeded in planting a sampling of democracy which has strengthened its roots during the last five years."

The president said that earlier governments had been under threat by undemocratic forces and were removed from power prematurely, which adversely affected the development of democracy in the country.




He hoped that the next democratically elected government would not have to face the same difficulties as this government did and would gear its energies exclusively for the development and prosperity of the country.

Speaking about the two projects, the president said that their completion marks the government's efforts to bring socio-economic development in the country and to uplift lives of the poor.

"Through [these] projects, the government steps closer to bring about a qualitative change in the life of poor and down-trodden segments of the society," President Zardari said.

Elaborating upon the salient features of the projects, Minister for National Services and Regulations Dr Firdous Ashiq Awan and Chairman Evacuee Trust Board Syed Asif Hashmi said that the Old Age Home has the initial capacity to house 50 homeless and old women from 124 union councils in district Sialkot and was built at the cost of Rs20 million on a public-private partnership basis.

The land was provided by local philanthropist and the projects cost is borne by the Evacuee Trust Property Board.

Safe Mother Home, they explained, was a 50-bed maternity hospital to provide child and maternal facilities and would cater to a target area of 92 union councils of Sialkot district.

Published in The Express Tribune, March 4th, 2013.