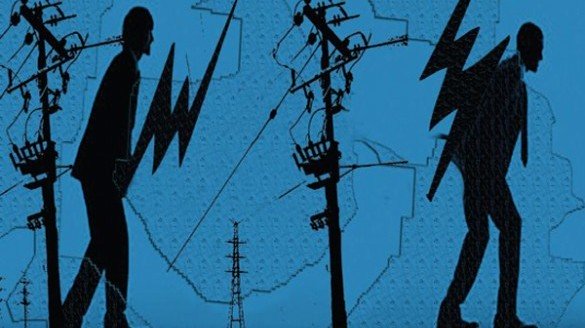 ---
KARACHI: Pakistan Electric Power Company (Pepco) on Thursday said that electricity shortfall had reached 4,810 MW in the country as 10,150 MW of power generation was recorded against a demand of 14,810 MW.

The power situation has led to protests in different parts of the country, with threatening violence if the power situation does not improve.

Protests took place in various parts of Lahore, Faisalabad, Vehari, Sahiwal, Renala Khurd, Sheikhupura and Kasur. People blocked roads by setting tyres on fire, disrupting traffic flow for several hours. In Lahore, the areas of Defence, Gulberg, Model Town and Garden Town remained without power for hours.

The All Pakistan Papers Merchants Association held an emergency meeting here and condemned the government for its failure to improve the electricity supply in the country despite increasing tariff manifold.

They also announced that they would stage a protest demonstration at Urdu Bazaar Chowk on Sunday evening. All shopkeepers and Anjumane- Tajran Urdu Bazaar also announced they would join the protest against massive power cuts. The shortfall in Lahore has crossed 800 MW, say experts.

Currently, the Lahore Electric Supply Company LESCO is getting supply of 2,200 MW while it needs 3,000MW. Increase in temperature has resulted in an increased demand for electricity, claim power companies.

"The government should learn lessons from Kirgizstan, where similar problems arose," former president of the Pakistan Industrial Alliance Federation former President (PIAF) Mian Abuzar Shad said.

An industry worker Muhammad Afzal said that he was unable to earn any money for the last two days, as the owners said that there is no electricity.

"I will have to beg or rob if the situation continues," he added. Pakistan Electric Power Company (PEPCO) suggested a two day holiday and early closure of markets but it was rejected by the business community terming it as 'murder' of their businesses.

In Peshawar, people are also suffering from long hours of power cuts. The inner city in Peshawar has up to 18 hours of power cuts bringing businesses to a halt.

Other areas, mostly residential, are without power for approximately 14 hours in a day. The situation in the capital city was no better. Muhammad Amir of Melody Market said that unannounced power cuts have affected business to the point where shopkeepers have become very vulnerable.

The total short fall in Islamabad is 766MW. The gap between demand and supply of electricity in Karachi remained 300 MW according to the Karachi Electric Supply Corporation.

Unannounced power cuts continued in different parts of the city. The duration of the load shedding varied between four to seven hours. KESC officials claimed that electricity had been restored in Korangi the other night; however, witnesses told The Express Tribune that power supply has not been restored.

In Quetta, QESCO is carrying out 6 to 8 hours of load shedding in the city whereas other parts of the province like Khuzdar, Kalat, Mastung, Sibi, and Naushki are suffering from 12 to 14 hours of power outages.

"The power shortage is destroying agriculture," President of the Zamindar Action Committee, Bahadur Mushwani said while talking to The Express Tribune.
COMMENTS
Comments are moderated and generally will be posted if they are on-topic and not abusive.
For more information, please see our Comments FAQ