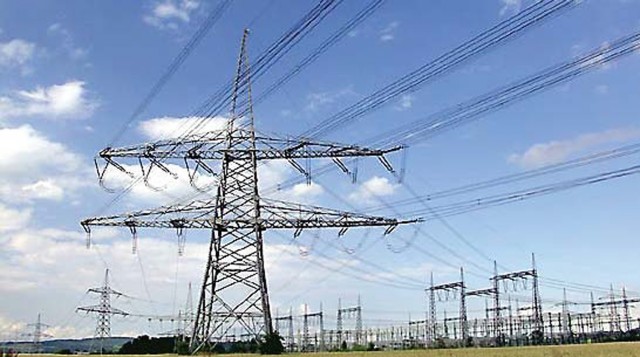 ---
LAHORE: DG Muhammed Khalid of the Pakistan Electric Power Company (Pepco) crushed hopes on Monday as he stated that the power shortfall had increased to 3,590 megawatts.

Almost as if consoling the audience, he announced the company's decision to distribute 10 million energy savers among the public. Addressing a press conference the director general admitted that the city was still coping with four to 11 hours of powe r outages despite the imposition of unpopular energy conservation measures.

He stressed that the situation would improve considerably next month as more power plants would start production and be added to the power grid. He explained that the shortfall had increased since the Faisalabad power plant (with 114 MW production) had to be shutdown after its gas supply was suspended. Similarly the Muzaffargarh, Pak-Gen and Uch power plants had also been closed. He expressed his hope that these power plants would be added back into the grid by next month. Engineer Khalid stated that the company had no intention to suspend power supply to the Karachi Electric Supply Company (KESC) but would insist that they increase their own production.

He said Pakistan Electric Power Company would not suspend supply to Karachi. He said notices have been sent to Karachi Electric Supply Company (KESC) for increasing power production. He added that the company would launch the clean energy project and hold meetings open to the public and all stakeholders at district council halls. "The stakeholders can give their proposals on how to save energy.

Moreover we will collect two bulbs from every house and replace them with energy savers to further reduce the burden on supply. The government is already giving a subsidy on the electricity bills. The cost of producing one unit is Rs9.40 whereas the consumers are only required to pay Rs6.03. We are operating on a subsidy in excess of Rs3", said Muhammed Khalid.

Published in the Express Tribune, May 25th, 2010.
COMMENTS (1)
Comments are moderated and generally will be posted if they are on-topic and not abusive.
For more information, please see our Comments FAQ