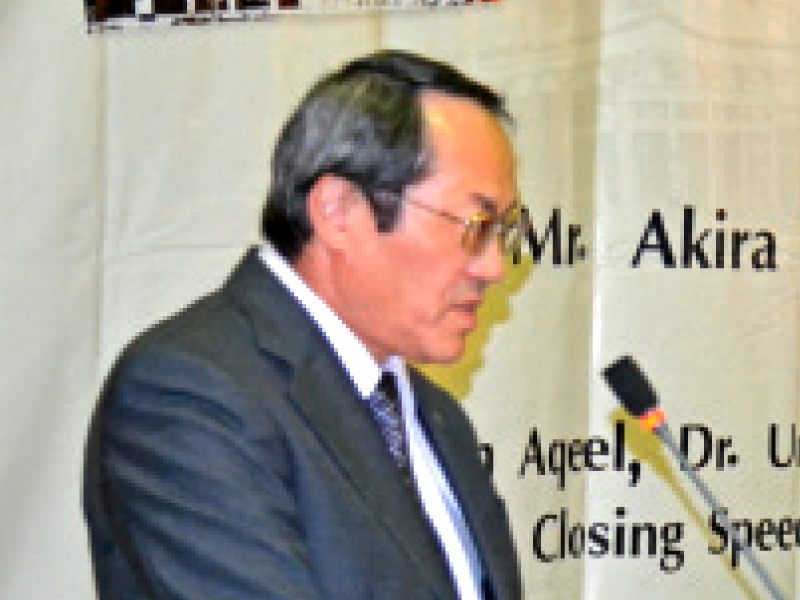 ---
KARACHI:



If you're interested in learning more about the Japanese culture, get a hold of these two Urdu books that were launched on Friday.




'Tahzeeb Ka Safar' [Journey of Culture] by Abdullah Miyazawa, his Japanese wife, Fatima Miyazawa and Muhammad Iqbal aka Iqbal Barma, talks about Japanese history and culture. 'Surkh Phoolon Ki Sabz Khushbu' [Green Fragrance of Red Flowers] is a collection of Japanese poetry and literature compiled by Khurram Sohail.

The two books were launched at a ceremony on Friday in commemoration of the 60 years of diplomatic relations between Pakistan and Japan. Several diplomats, writers and intellectuals gathered at the Japanese consulate for the launch.

Both the books will help the people of Pakistan understand the richness of the Japanese history and culture, said Japan's consul-general Akira Ouchi in his keynote speech. Apart from comparing the two countries' art and culture, the books portray Japan through the eyes of Pakistani journalists and Japan's influence on Urdu literature, he said.

"Tahzeeb Ka Safar describes a journey from ancient to modern Japan," said Ouchi, adding that it introduces the readers to not only the ancient history of their country, but also its development after World War II and the recent economic and technological progress.

For Prof. Muhammad Saleem Mughal, an associate professor at the Federal Urdu University's mass communication department, what stood out the most was that the writers included folklore, socio-economic ups and downs, and how Japan reached new heights of success.

The book also talks about Japanese mythology of Izanagi and Izanami, two deities that most Japanese believe are the reason their country came into being.

"It is very unfortunate that the trend of reading books is declining, otherwise this book is worth reading," said Mughal. "The writers have portrayed old traditions of Japan in a modern way."

Karachi University's urdu literature professor Dr Rauf Parekh disagreed with Mughal. He felt that people are still fond of reading books as long as creative works are published. "Most of the writers are involved in plagiarism so no one wastes money on such books," he said. "There is still a dearth of valuable writers and their books are sold within a few days."

Dr Moenuddin Aqeel, who has been teaching at various universities in Japan, informed everyone that Japanese universities have also started writing about Pakistani literature and Islam in their local language. "Here in Pakistan the recognition of Japan is because of two brands - Sony TV and Toyota Corolla - otherwise no one knows about the country."

He appreciated the contribution that these books will make in Pakistan about Japanese literature, history and its economic boom.

Published in The Express Tribune, February 3rd, 2013.