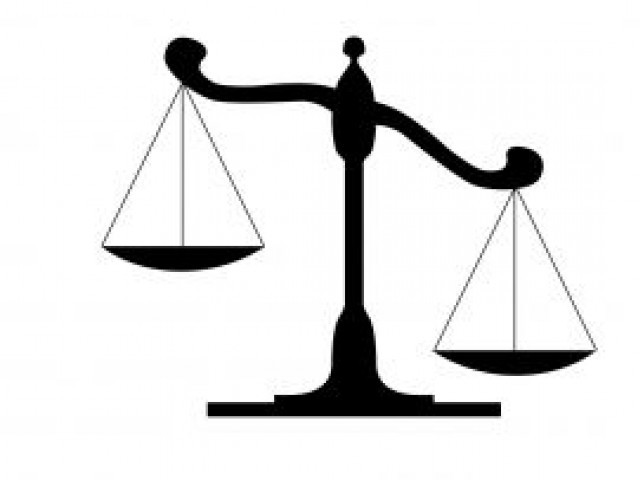 ---
SUKKUR: The Ghokti police have registered an FIR on Wednesday against 18 people for holding a jirga that declared a lecturer as 'karo' and banished from the village.

Residents of Ali Mahar village, Allah Dino Mahar and Ahmed Bux Mahar, headed the jirga on Monday night. According to sources, Inayatullah Mahar accused N*, who teaches at Government Degree College, Ghotki, of having an affair with his fiancée, M*.

Members of both the families were present during the jirga, in which the elders heard both sides before announcing the verdict. N and M were declared 'karo' and 'kari,' and N was told to leave the village immediately. The jirga also ordered that Khatoon should be killed.

As soon as the verdict was announced, M and her parents locked their homes and fled. Inayatullah, who had accused N, also fled the village.

The police have now registered the case on the complaint of the girl's father. He nominated elders Allah Dino Mahar and Ahmed Bux Mahar, and Muhammad Soomar Mahar, Abdul Majeed Mahar, Hidayatullah Mahar, Inayatullah Mahar, Arbab Ali Mahar, Islam Mahar, Ghulam Qadir Mahar, Ali Muhammad Mahar and others in the FIR.

According to an official, the police have also arrested two accused, Abdul Majeed and Ali Muhammad. But Ghotki DSP Liaqat Abbasi told The Express Tribune that the police raided the accused men's house but denied making any arrests.

Earlier, N told The Express Tribune that M was his niece, and that Inayatullah had levelled baseless allegations against her. "He just wants to capture my possessions," claimed the college lecturer.

Published in The Express Tribune, January 17th, 2013.