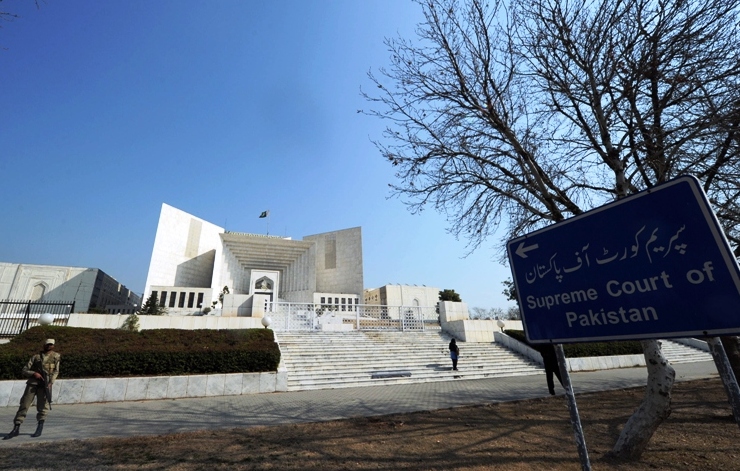 ---
ISLAMABAD: The Supreme Court maintained a stay on Tuesday against the Sindh Peoples Local Government Act (SPLGA) and directed the provincial authorities not to hand over 42 departments to the metropolitan government until the next hearing.

The three-member bench of the apex court, headed by Chief Justice Iftikhar Mohammad Chaudhry, was hearing a constitutional petition against the SPLGA. Barrister Zameer Ghumro, the leader of the Sindh Dost Rabita Council, had filed the petition under Article 183 (4) of the Constitution. He stated that the passing of the SPLGA was unconstitutional.

The SPLGA, which was passed by the legislature on October 1, 2012, has been a major source of contention between the PPP-led coalition government and various nationalist groups in Sindh.

The bench noted that a new law cannot be enforced without holding local government elections. During the hearing, the Chief Justice questioned whether the new local body laws were affecting the citizens' rights in the province. The bench also questioned whether the local government could be as effective as a provincial government.

The court asked the Sindh government's counsel, Anwar Mansoor Khan, to restrain it from interfering in the matter as long as the stay is in place. The counsel assured the court that he will ask the authorities not to interfere. He claimed that if this happens, he will resign as the provincial government's counsel.

The case was adjourned till January 16 on Khan's request. He said tha he had to go abroad for medical treatment and will need some time to appear in court for the next hearing. The court asked the Attorney General of Pakistan to assist it to maintain the petition.

Published in The Express Tribune, January 2nd, 2013.
COMMENTS
Comments are moderated and generally will be posted if they are on-topic and not abusive.
For more information, please see our Comments FAQ