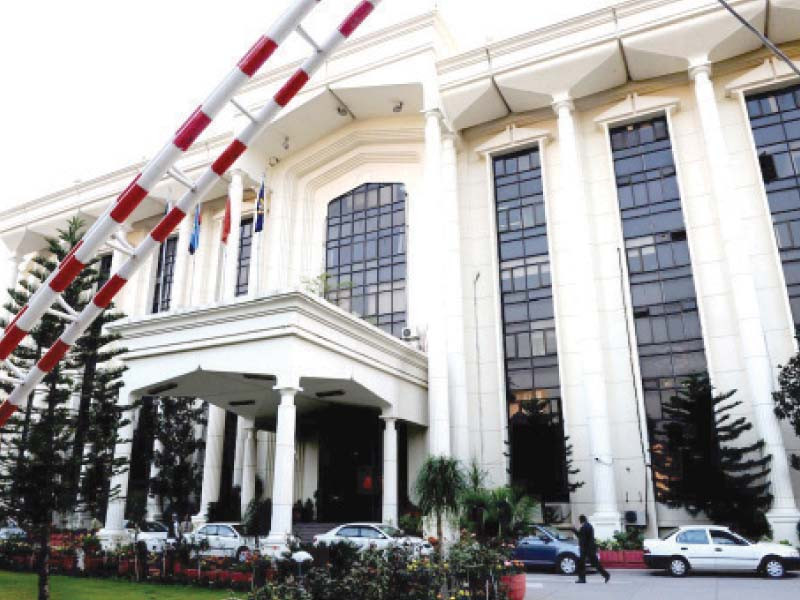 ---
ISLAMABAD:
The Federal Board of Revenue (FBR) has given conditional permission for the exchange and use of data, statistics, and information obtained under the Pakistan Single Window Act, both domestically and internationally.
The operating entity shall have the power to suspend or terminate the provision of commercial data transmission services to any local or foreign non-governmental organisation (NGO) in national interest or for security.
If a data recipient is illegally supplying data to a third party for free or against payment, other than federal or provincial government authorities, the operating entity can act against that data recipient under the Pakistan Single Window Act. Apart from this, action can be taken under the applicable laws, rules, and regulations.
According to a document available with The Express Tribune, the FBR has issued the Pakistan Single Window Trade Data Distribution, Exchange, and Use Rules 2023.
In the rules issued by the FBR under Notification No 406(I)/2023, it is stated that any information, transmission, and collection of documents, data, or records related to trade through the Pakistan Single Window System shall be kept confidential.
This data and information can be used only under Pakistan Single Window Trade Data Distribution, Exchange, and Use Rules 2023.
"Trade data" means all trade-related information including trader profiles and types; commodity classification, description, quantity, values, shipping, weight, mode of transport (sea, air, road, or rail), country of origin or destination; port of discharge or export, category of the transaction, supplier information, payments on Pakistan Single Window Platform, regulatory information regarding licences, permits, certificates, release orders, and other documents received through financial instruments.
COMMENTS
Comments are moderated and generally will be posted if they are on-topic and not abusive.
For more information, please see our Comments FAQ