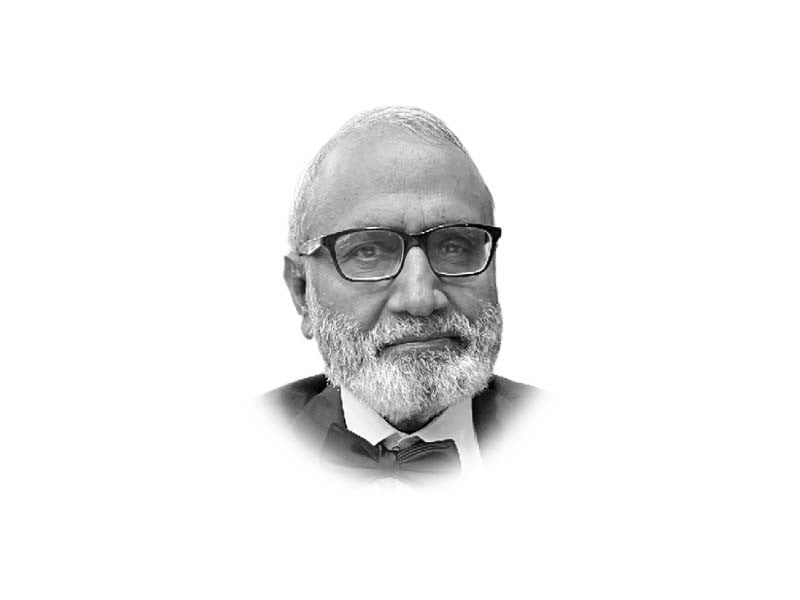 ---
All forecasts about the economy are grim and, given the unprecedented challenges to the writ of the state and holding of elections, the forecasts will only become grimmer. Earlier this month, the State Bank shied away from attempting any growth forecast when it raised the policy rate from 17% to 20% in one go. There is a distinct possibility of further increase when its Monetary Policy Committee meets again on April 4. This is, however, about the financially included formal half of the economy. What about the other half of the economy that has a limited access to micro-credit? To get some idea, this writer conversed with the clients of the National Rural Support Programme (NRSP) in its Lahore region with footprints in the districts of Kasur, Sheikhupura, Okara, Nankana Sahib and Sahiwal. Sher Garh, Renala Khurd, Nankana Sahib and Shahkot were the specific locations. Lending is mainly directed towards agriculture, livestock, enterprise and solarisation. A loan portfolio of Rs895.5 million has 28,482 beneficiaries, with an average loan size of Rs30,756. Nearly two-thirds of the active loans have been extended to women, mostly in the enterprise sector.
As it is not a bank, the NRSP cannot rely on public savings. It has to borrow from commercial banks for its lending, or be part of a concessional government schemes and donor-funded programmes. The services provided include microcredit, micro insurance and community managed financial services. With the exorbitant hike in the policy rate, it will have to raise the mark-up charged to its client in direct proportion, if not more. During the Covid-19 crisis, the loan portfolio shrank and the number of borrowers declined. In the present climate of extreme uncertainty, with a high policy rate chasing a high inflation rate in the thirties, the expected reaction should be to borrow less. Already a high 31%, the mark-up rate is likely to increase further to 36%. Still less than the traditional informal sources, the increased rate should discourage borrowing. But it seems unlikely, except, unfortunately, for solarisation that is slowing down due to the restrictions placed on import of panels, batteries and other equipment, besides the failure to develop local capacity. The higher frontloaded costs now exceed the maximum limit fixed for micro finance. Past loans made a private school and a medical store achieve rapid expansion.
A woman running a thriving beauty parlour in Shahkot after availing three successive loans was keen to get a fourth one. Another starting up a parlour in Nankana Sahib could do with more to add equipment and furniture. Women in the livestock business were less interested in further borrowing because the animals had multiplied. Most women were into small grocery shops opened in the front room of their houses. The majority has expansion plans. There is a visible shift from sewing machines to other activities. Skilled women borrow to buy embroidery material and men help them link with the markets in Lahore. Male borrowers are into hairdressing, cell phones and stores reaching out to homes. A special person borrowed to set up a digital payment outlet. Farmers grumbled about the end of interest free schemes of provincial and federal governments. Asked about the unusually rising cost of living, the farmers laughed and said they were enjoying the high prices of the products they sell. They could afford to borrow at higher cost to buy inputs from the market rather than the middlemen. This gave them full control over their own output.
Prices are no problem if you sell things other than own labour power!
Published in The Express Tribune, March 17th, 2023.
Like Opinion & Editorial on Facebook, follow @ETOpEd on Twitter to receive all updates on all our daily pieces.
COMMENTS
Comments are moderated and generally will be posted if they are on-topic and not abusive.
For more information, please see our Comments FAQ