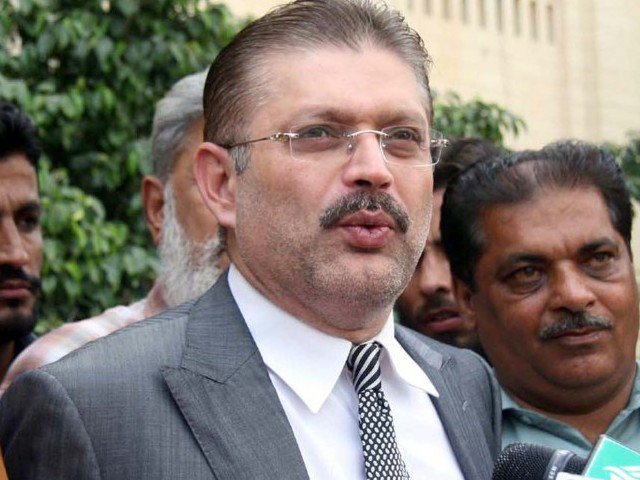 ---
Sindh Information Minister Sharjeel Inam Memon on Thursday, commenting on Pakistan Tehreek-e-Insaf (PTI) Chairman Imran Khan's speech, called the former prime minister the "biggest liar" in the world.
The provincial minister said that "false and fabricated" allegations were made against Pakistan People's Party (PPP) Co-chairman and former president Asif Ali Zardari.
"Imran Khan mentioned the Holy Quran into his speech," Memon noted, adding that "it is not appropriate to bring the Holy Quran into politics".
The minister challenged Imran to "lift the Holy Quran and tell the nation who helped him win the 2018 elections".
Further, he questioned whether Imran could pick up the Holy Quran and tell the nation who helped him get electables from different parties to join PTI and how much money was given to bring in the independent members.
The minister also questioned how much the gifts of Toshakhana were bought for and the amount for which they were sold based on false receipts.
Read Zardari serves legal notice to Imran over assassination allegations
Further, he challenged Imran to reveal how many times he met the then Chief Justice Saqib Nisar personally and the personal benefits he received.
"Can he pick up the Holy Quran and tell us how much money they have from foreign funding and where it has been hidden?" he asked.
Memon also asked Imran to swear that his sister, Aleema Khan, did not use Shaukat Khanum funds to build property and challenged him to reveal how many children he truly has.
Last week, Imran claimed that a new plan has been hatched for his assassination, accusing Zardari of being a key conspirator.
Holding a news conference from his Zaman Park residence in Lahore via a video link, the PTI chief termed the alleged conspiracy 'Plan-C' for which he accused Zardari of paying money to a terrorist outfit to carry out the assassination attempt.
"Now they have made a Plan C, and Asif Zardari is behind this. He has loads of corruption money, which he loots from the Sindh government and spends on winning elections. He [Zardari] has given money to a terrorist outfit and people from powerful agencies are facilitating him," Imran alleged.
COMMENTS
Comments are moderated and generally will be posted if they are on-topic and not abusive.
For more information, please see our Comments FAQ