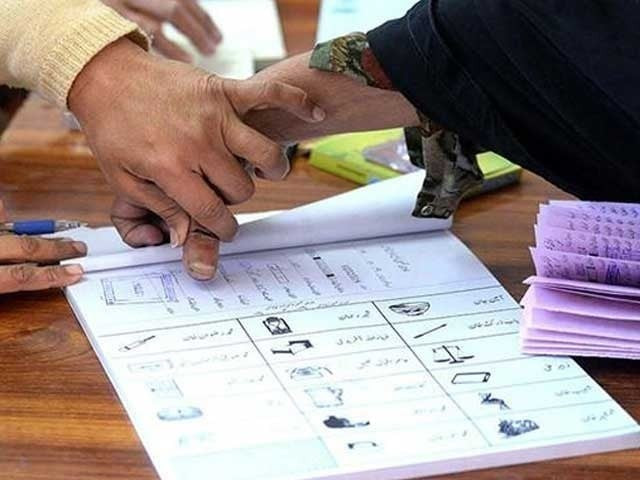 ---
ISLAMABAD:
In an unprecedented move, the Election Commission of Pakistan will liaise with the governors of Punjab and Khyber-Pakhtunkhwa to finalise the date of holding elections in both the provinces following the dissolution of the legislatures.
The election watchdog, which is bound to hold elections in three months as per the Constitution, will write letters to the governors of both the provinces to seek a final date for the polls.
It is pertinent to mention that the country has historically conducted federal and provincial elections simultaneously. However, there is room in the constitution for holding separate polls as well.
In its letters, the ECP will suggest three dates to the governors of Punjab and K-P who then will have to come up with a final date for polls, sources said.
Meanwhile, the ECP has also whirred into action for rolling out the electoral arrangements keeping in mind the logistics and requirements. In this regard, the watchdog has decided to take the list of DROs and ROs from the judiciary and the bureaucracy.
It will also demand lists of election staff for the Punjab elections.
It will also write to the provincial election commissioners for the total number and details of polling staff. Following this, phase-wise training of the election staff will begin.
Details of the total number of polling stations and polling booths will also be sought from both provinces.
In addition, the election watchdog has also arranged phase-wise training of the staff about the Result Management System (RMS). The training of election staff was underway in all four provinces and Islamabad, sources revealed.
Each batch will be trained for two days, the sources said and added that the RMS would help in the timely delivery of results.
COMMENTS
Comments are moderated and generally will be posted if they are on-topic and not abusive.
For more information, please see our Comments FAQ