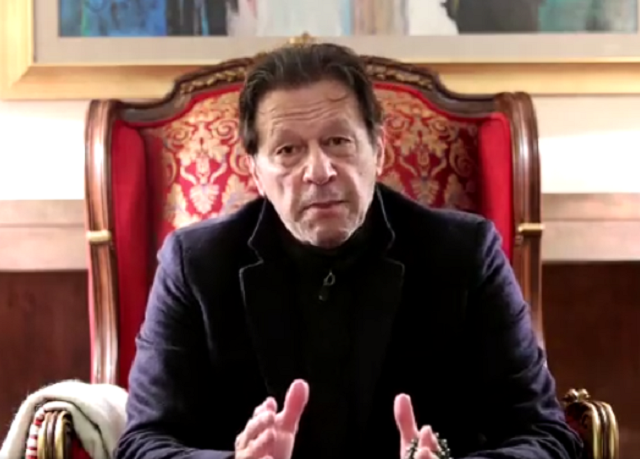 ---
LAHORE:
The Pakistan Tehreek-e-Insaf (PTI) after a high-level meeting chaired by its chief Imran Khan on Monday announced that it would issue a white paper on the economic situation of the country.
Former finance minister Shaukat Tarin is expected to release the white paper.
In this regard, seminars on the economic situation will also be held in Lahore.
The party's economic group will also present its suggestions to improve the economic situation.
The former ruling party is highly critical of the economic performance of its rivals, the parties in the Pakistan Democratic Movement (PDM), accusing them of derailing the country ever since it was ousted from power in April last year.
The party has continuously lashed out at the ruling alliance for making the wrong economic decisions while asserting that it had worked hard to steer the country towards economic stability and growth.
While political tensions continued between the two camps, the decision to bring forth economic suggestions appeared to be a move aimed at bringing forth stability amidst a threatening economic atmosphere.
During the meeting, Imran instructed the party spokespersons to inform the people about the government's failures. "The facts behind the economic meltdown and inflation should be conveyed to the people."
The former prime minister also directed them to make the party narrative against the government more effective, sources disclosed.
Imran urged them to raise an effective voice regarding human rights violations and mobilise the people for the PTI rallies against inflation across the country.
Meanwhile, Punjab Health Minister Dr Yasmin Rashid visited Anarkali area 130 to distribute awareness pamphlets related to the 'Sehat Sahulat Card' and disseminate Imran's message among the residents.
The PTI central Punjab president said that the federal government had broken all the country's inflation records, adding that the people were demanding elections.
She averred that under the leadership of Imran, "we want to make Pakistan a great country according to the vision of Quaid-i-Azam Muhammad Ali Jinnah" and she was confident that it would win the upcoming general election with two-thirds majority.
Brief history
Imran was elected in July 2018 promising to fight corruption and fix the economy. But those pledges went unmet and the country was gripped by financial crisis.
Just under four years after being elected, he was ousted as prime minister by his opponents in parliament. As well as the economy tanking, reports said he had fallen out of favour with the powerful military, a crucial behind-the-scenes player in nuclear-armed Pakistan.
Imran, 70, shows no signs of wanting to leave politics and has spent his time out of power addressing large rallies of supporters angry at his removal from office. He still commands considerable support - tens of thousands took to the streets in cities across the country on the night he was ejected from power. (With input from news desk)
COMMENTS
Comments are moderated and generally will be posted if they are on-topic and not abusive.
For more information, please see our Comments FAQ