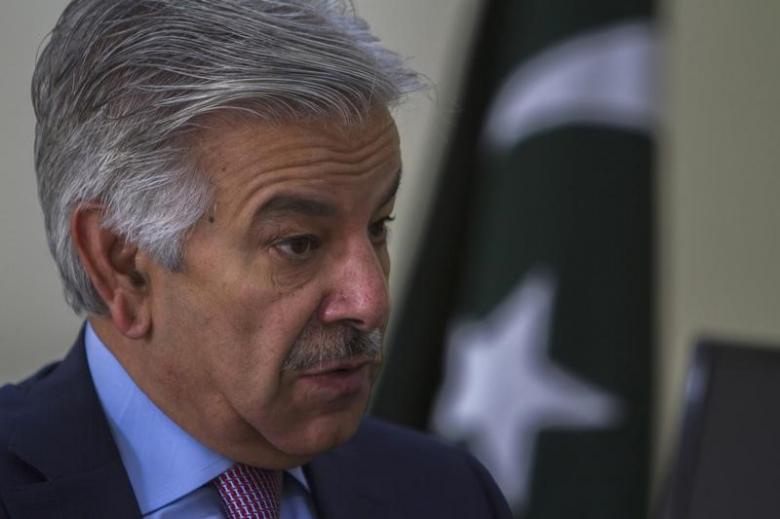 ---
SIALKOT:
Defence Minister Khawaja Asif on Sunday said that political opponents have fallen low, but the ruling parties cannot stoop to their level to respond to them.
Addressing a workers' convention in Sialkot, Asif said that Pakistan Muslim League-Nawaz (PML-N) supremo Nawaz Sharif never used foul language, and activists should refrain from it on social media as well.
He also noted that the "political war is being fought on social media these days".
"I pray that under the leadership of Nawaz Sharif, we can continue to defend and serve the country," the defence minister said.
He also wished the Christian community on the occasion of Christmas.
He highlighted that December 25 was the birthday of Quaid-e-Azam Mohammad Ali Jinnah as well as Nawaz Sharif.
"We pray that we can make this country the strongest under the leadership of Nawaz Sharif," he remarked.
Asif said that for the next elections, contacts will be established with party workers at the street level.
He underscored that PML-N had not been able to establish a strong connection on social media.
"Political language should be used against all political opponents on social media," he said.
The federal minister said that Pakistan Tehreek-e-Insaf (PTI) Chairman Imran Khan was now holding former army chief General (retd) Qamar Javed Bajwa for every wrong in the country.
Alluding to former first lady Bushra Bibi, he wondered whether Imran would do the same with his "murshid" (spiritual guide).
He said that when the PML-N lawmakers were being victimised politically, it seemed that they would not be released from the prison.
"There was no hope of having a PML-N premier but Nawaz Sharif and we trusted Almighty and got justice," he added.
Asif said that today Nawaz's younger brother was the prime minister of the country.
COMMENTS
Comments are moderated and generally will be posted if they are on-topic and not abusive.
For more information, please see our Comments FAQ