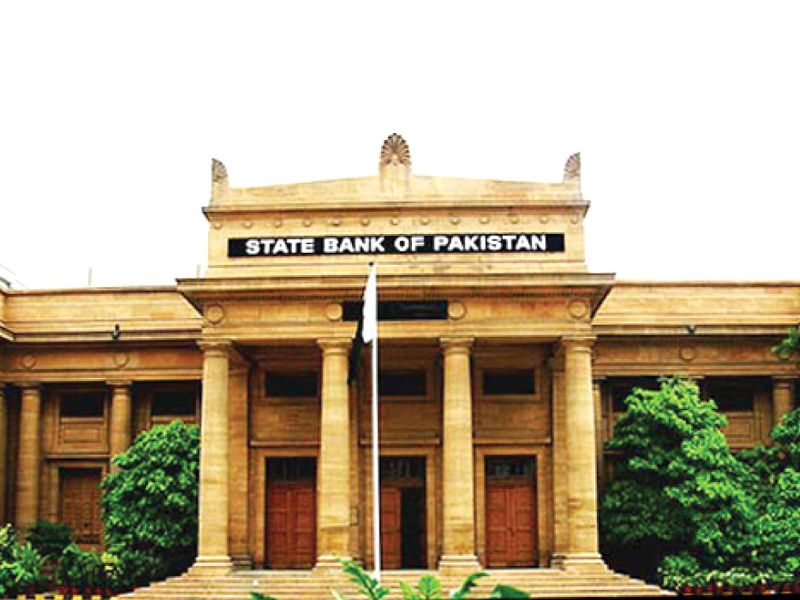 ---
KARACHI:
The State Bank of Pakistan (SBP) Governor Jameel Ahmad has directed commercial banks to play their role in supporting economic activities, deploy artificial intelligence (AI) to detect cyber threats in a timely manner and liaise with tech firms to advance banking to the next level.
"Banks must remember that their foremost, and fundamental, responsibility is to deliver quality services to customers and support the economy," Ahmad said while speaking at the seventh edition of the Pakistan Banking Awards on Friday.
Most of the commercial banks in Pakistan have been extending a large part of their customers' deposits in financing to the government, while they have offered lesser liquidity to the private sectors, which is the engine of economic growth around the world, it was learnt.
"Banks must speed up efforts towards financial inclusion. More importantly, they must not be content with just raising the number of unique bank accounts, but aim to integrate the use of financial services by individuals, entrepreneurs, SMEs (small and medium enterprises) and large businesses in their day-to-day transactions," said the governor.
"While technological disruptions will unleash new opportunities, they also entail certain risks that will need to be identified and managed proactively," he said.
Talking about consumer trust, in particular consumer fraud which has the potential to jeopardise the core asset of banking, he said, "A loss of customer funds or data by even one institution tarnishes trust in the entire banking industry," he said.
"There is an urgent need to embrace advanced technologies such as analytics and artificial intelligence to improve threat visibility and deter fraud effectively. These risks are best addressed through a concerted response by all stakeholders, a fact that the industry must acknowledge and act upon in a timely manner," he stated
"It is essential for banks to reimagine the term "Know Your Customer (KYC)" and expand its scope, from just the due diligence requirement to developing deeper insights about customers' habits, preferences and spending choices," he added.
"In this regard, 'data will be the new currency' and will be pivotal in attaining a sustainable competitive advantage in the industry," he said.
"The banks investing in capabilities to aggregate customer data, and leveraging AI and Big Data for analysis to effectively anticipate customer needs, will be more likely to deliver a superior customer journey and ensure customer loyalty," he said.
"Fortunately, there are a number of factors already in place that enable digital financial innovation and proliferation of a tech-based financial ecosystem in Pakistan. These include a fully functional digital ID system, ubiquity of mobile devices, penetration of mobile and broadband services, availability of faster payment rails, remote account opening process, and facilitative regulatory environment to enable the entry of non-bank entities into the financial arena," he said.
Digitalisation is likely to shift the balance of power from banks to tech-savvy entities such as Fintechs. "To keep pace with this fast-evolving landscape, our banks will have to revisit their traditional approach to service delivery and adapt quickly," emphasised Ahmad.
"Leveraging digital technology is essential, not only to promote financial inclusion, but also to ensure that the industry keeps pace with emerging global trends," he said, urging the banking industry to review its potentially pivotal role and channel credit towards climate-smart and sustainability-friendly businesses.
"Connecting the dots together, I encourage the banking sector players to take a holistic view and incorporate climate considerations into their financial inclusion and digital transformation initiatives going forward," he said.
The SBP governor remarked that the banking sector can take a lead role and start by conducting a thorough assessment of the key climate-related risks and exposures impacting the sector in particular and the economy in general.
"Going forward, it would be vital for the banking sector to adopt standard industry-wide taxonomy and data definitions that enable macro-level financial stability and stress testing assessments," he maintained.
Published in The Express Tribune, December 10th, 2022.
Like Business on Facebook, follow @TribuneBiz on Twitter to stay informed and join in the conversation.
COMMENTS
Comments are moderated and generally will be posted if they are on-topic and not abusive.
For more information, please see our Comments FAQ