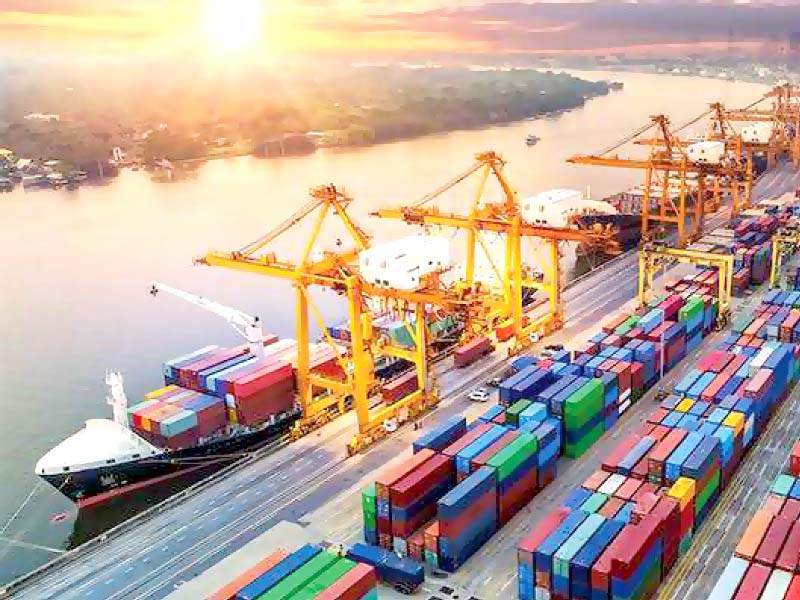 ---
ISLAMABAD':
A report published by Goldman Sachs has predicted that Pakistan would be the sixth largest economy in the world by 2075 with the "appropriate policies and institutions".
In the document titled "The Path to 2075", its authors, economists Kevin Daly and Tadas Gedminas, have forecasted that the five largest economies by 2075 would be China, India, the US, Indonesia and Nigeria.
Pakistan's future is predicted on the back of its population growth, which along with Egypt and Nigeria, could place it among the largest economies in the world in the next 50 years.
By then, Pakistan's Real GDP is forecast to have grown to $12.7 trillion and its GDP per capita to $27,100.
The two economists see China's gross domestic product surpassing that of the US in about 2035.
They predicted that India's GDP will narrowly surpass that of the US in about 2075.
Two decades after they outlined the long-term growth projections for the BRIC (an acronym referring to the developing countries of Brazil, Russia, India, and China) economies, Goldman Sachs have expanded them to cover 70 emerging and developed economies.
Now, the economists have expanded their projections to 104 countries going as far as 2075.
Daly and Gedminas in their report saw "protectionism and climate change" as risks that were particularly important both for growth and the convergence of incomes.
The economists particularly highlighted "environmental catastrophe" and "populist nationalism" as risks to their projections.
The report pointed out that global growth had slowed from an average of 3.6% per year in the past 10 years to 3.2%, and the slowdown has been relatively broad-based.
The economists projected global growth would average 2.8% between 2024 and 2029 and from that point be on a gradually declining path.
They predicted that emerging markets would continue to converge with industrial nations including China, the US, India, Indonesia and Germany topping the league table of largest economies when measured in dollars.
Nigeria, Pakistan and Egypt could also be among them.
They forecast that the US was unlikely to repeat its relative strong performance of the last decade, and the dollar's exceptional robustness would also unwind over the next 10 years.
The economists wrote that their projections implied that the world had passed the high-water mark of global potential growth.
They added that most of this projected slowdown was due to demographics and global population growth had halved over the past 50 years.
(With input from agencies)
COMMENTS
Comments are moderated and generally will be posted if they are on-topic and not abusive.
For more information, please see our Comments FAQ