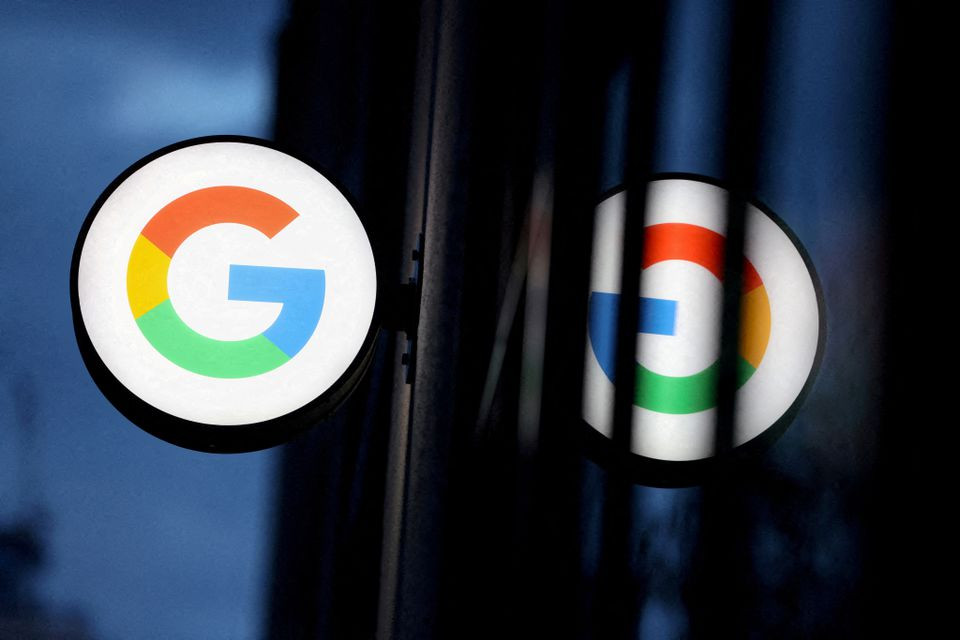 ---
ISLAMABAD:
On the telecom operators' concerns over the blocking of payment to Google, Federal Information Technology and Telecommunication Minister Aminul Haque on Tuesday said a letter had been sent to Finance Minister Ishaq Dar expressing reservations over the move.
In a statement, Haque added that a few days ago, all telecom operators had penned a letter to his ministry, expressing their concerns over the State Bank of Pakistan (SBP) blocking payment by users to Google.
He further said considering the seriousness of the matter, all stakeholders were consulted and it was decided to convey these concerns to the finance minister through a letter.
"The telecom sector is already in dire straits and such decisions would make matters worse for it," the statement quoted him as saying.
The minister clarified that the blocking of payment would only cause paid Google Play applications to be suspended.
"The free applications will continue to work," he added.
However, Haque noted blocking payment to international companies could dent the country's reputation.
He further said that the users, who used paid applications, could face immense difficulties.
Haque demanded that Dar should immediately take notice of the matter and direct the SBP to lift the ban on Google payments through mobile phones.
"It is essential that the IT and telecom ministry is taken on board while making such decisions in the future," the statement quoted the minister as saying.
Google Play Store services will no longer be available to Pakistani users after December 1 as the central bank has suspended the direct carrier billing (DCB) mechanism.
Users would be able to download the apps but won't be able to pay for them except through debit and credit cards.
The other alternative for such payments is the DCB, which involves payment using mobile balance.
The DCB exists because of the lack of international digital payment methods to pay for various apps.
"It is pertinent to mention here that we all understand the prevailing challenge of worsening economic conditions of the country and thus are open to working in an amicable way with the Regulator (SBP); as we are already working with them in case of the telecom sector imports related transactions to navigate through these testing times," read a letter sent by the telecom companies to the SBP.
However, the central bank has refuted the reports that certain payments to Google were stuck at the SBP, claiming they were "baseless" and "misleading".
"[The] SBP strongly refutes all such assertions. The fact is that in order to facilitate the domestic entities, [the] SBP specified certain information technology-related services, which such entities can acquire from abroad for their own use and make foreign exchange payments there against up to $100,000 per invoice. Such services include satellite transponder, international bandwidth/internet/private line services, software license/maintenance/support, and service to use electronic media and databases," the central bank said in a statement.
The central bank further said the entities desirous of utilising this option designated a bank, which was approved by the SBP one time. Subsequently, after the designation, such payments could be processed through the designated bank, without any further regulatory approval.
However, it added that during recent off-site reviews, it was observed that in addition to utilising the aforesaid mechanism to remit funds for IT-related services for their own use, telcos were remitting bulk of the funds for video gaming, entertainment content, etc. purchased by their customers using airtime, under DCB.
"The telcos were allowing their customers to purchase above-mentioned products through airtime and then remitting funds abroad reflecting such transactions as payments for acquisition of IT-related services. Thus, in effect the telcos were acting as intermediaries/payment aggregators by facilitating acquisition of services by their subscribers," it added.
Therefore, the central bank said, in view of the violation of foreign exchange regulations, the SBP had revoked the designation of banks of telcos for such payments. However, to facilitate their legitimate IT-related payments, telcos have been advised through their banks to resubmit their requests.
"If any entity, including a telco, intends to operate as an intermediary/payment aggregator and such arrangement involves outflow of foreign exchange, it has to approach [the] SBP, separately through its bank, for seeking special permission for providing such services under the Foreign Exchange Regulation Act, 1947," the statement read.
It added that the instructions related to acquisition of IT and other services from abroad could be accessed at the following link: https://www.sbp.org.pk/fe_manual/pdf/2020/Chp-14.pdf.
Tech giants including Google, Amazon and Meta are being impacted by non-payments from Pakistan, which owes $34 million to international service providers, and might be moved to discontinue their services altogether.
COMMENTS
Comments are moderated and generally will be posted if they are on-topic and not abusive.
For more information, please see our Comments FAQ