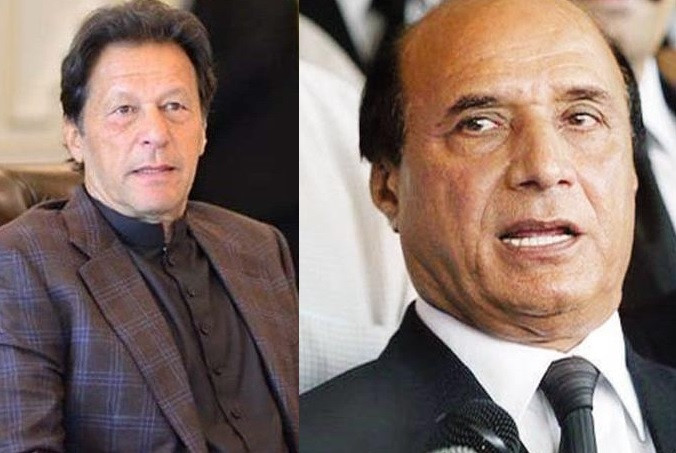 ---
Pakistan Peoples Party's (PPP) senior leader and former Punjab governor Sardar Latif Khan Khosa urged Pakistan Tehreek-e-Insaf (PTI) Chairman Imran Khan on Friday to return to the parliament now that all rumours and perceptions have come to an end after Lt. Gen Asim Munir's appointment as the new Chief of the Army Staff (COAS).
Talking to The Express Tribune, the former governor stressed that all political issues must be resolved with political wisdom, asking the former prime minister to become a part of the parliament keeping all "irrelevant" issues aside.
Referring to the army, Khosa said "our institution is our strength". "It is an omen of fairness and merit that no one [political party] in the country has an objection over the appointments of the top military leadership," the PPP leader maintained.
Read Imran refutes govt claims on D-Chowk protest
He further guaranteed that the armed forces will not intervene in politics as they claim to have decided not to do.
The former governor urged political leaders to now sit together and resolve their political issues.
"We should also put an end to hate in all political camps. The state cannot afford such hate and grudges. We should sincerely come forward to join hands for the betterment of the country and its people, facing huge problems," Khosa added.
Responding to a query as to why the federal government was allowing the PTI's long march to enter Islamabad, Khosa responded that "we need to bid farewll to the politics of sit ins, and instead sit together". He added that such activities have never achieved fruitful results.
Read more Imran attack JIT finds no proof of another attacker
"Everyone saw how earlier the Chinese president's visit was cancelled, and now Crown Prince Mohammed Bin Salman's visit has also been cancelled. CPEC projects and the economy in general has been disturbed a lot," he said.
"London's cricket team is arriving in Pakistan. Where will Pakistan stand if the team cancels its visit owing to the uncertain situation in the country? There is a threat of an untoward incident occurring that cannot be ignored," Khosa further said.
Lawmakers from the former ruling party had resigned en masse from the National Assembly on April 11, following the ouster of Imran as the premier through a no-confidence motion.
Since then, the PTI chief has repeatedly said that his party will not go back to the National Assembly.
COMMENTS
Comments are moderated and generally will be posted if they are on-topic and not abusive.
For more information, please see our Comments FAQ