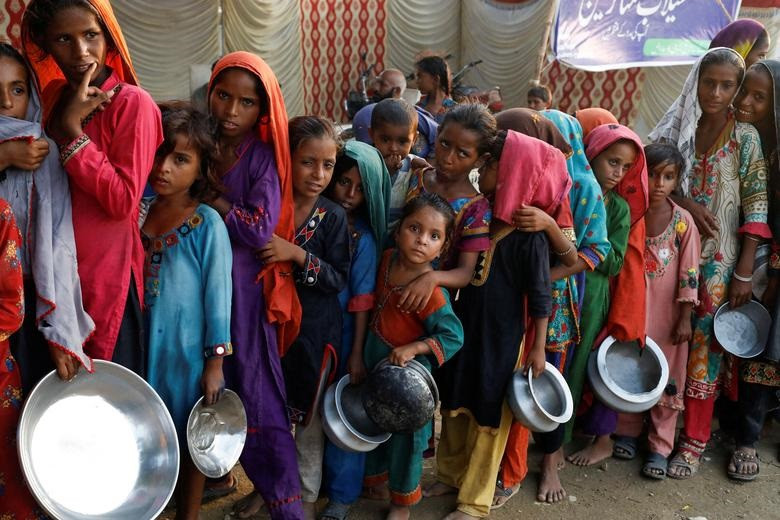 ---
LAHORE:
The Senior Member of the Board of Revenue and Relief Commissioner of Punjab, Zahid Akhtar Zaman, said that the process of distribution of funds for financial assistance of the flood victims was going on.
He said the line departments had ensured a transparent survey of the flood-damaged areas by going through difficult routes.
He said the process had been initiated by the Bank of Punjab, adding that 25 branches of the Bank of Punjab in Dera Ghazi Khan, Rajanpur and Isa Khel were ensuring distribution of funds to the flood victims.
He said special counters had been set up for the distribution of funds to the flood victims in the respective branches.
Relief Commissioner Zahid Akhtar Zaman said that the biometric data and video records of the people receiving financial assistance from the Bank of Punjab were being taken, and the Punjab government had increased financial assistance many times. The government of Punjab was distributing over Rs12 billion for relief, he added.
The government was giving financial assistance of Rs200,000 for a destroyed concrete house and Rs50,000 for partial damage to a mud house.
He said that the government was redressing the losses of cattle and crops, and financial assistance was also being given to the people who were disabled or injured due to the floods.
He said that immediate rehabilitation of the flood-affected people was the top priority, and the PDMA was also ensuring the provision of guidelines for the sustainable construction of flood-hit houses.
He added that the Punjab government was continuing to work on the rehabilitation of flood-affected roads, bridges and canals.
Published in The Express Tribune, November 24th, 2022.
COMMENTS
Comments are moderated and generally will be posted if they are on-topic and not abusive.
For more information, please see our Comments FAQ