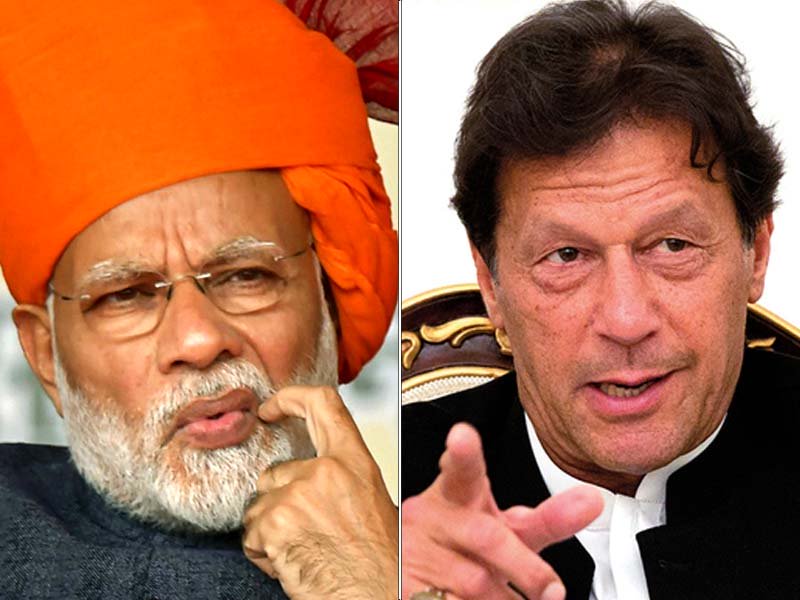 ---
Pakistan Tehreek-e-Insaf (PTI) Chairman Imran Khan stressed the need for mending ties with India but warned that good relations with the neighbouring country would be impossible to establish until the Hindu nationalist Bharatiya Janata Party (BJP) of Prime Minister Narendra Modi remained in power there.
In an interview with a London-based newspaper, The Telegraph, the former prime minister highlighted the potential economic benefits of establishing bilateral trade with India but urged New Delhi to change its stance on the Indian Illegally Occupied Jammu and Kashmir (IIOJK).
"The benefits would be enormous. But, we are stuck on this issue and we need a strong roadmap to resolve it. I think it's possible but the BJP government is so hardline, they have a nationalistic stance on issues," Imran said. "It is frustrating as you have no chance [for a resolution] as they whip up these nationalistic feelings."
Also read: Pakistan rejects India's propaganda at 'No Money for Terror' meeting
The former prime minister explained that when India stripped IIOJK of the special status on August 5, 2019, the Pakistan government "had no choice but to cool off our relationship with India". He added that the people of Pakistan would not accept the India impose its decision of Kashmir.
"All we know is that they should have a road map for the solution of Kashmir. People in Pakistan cannot accept that Kashmiris, who were given their right by the international community to choose their destiny through a plebiscite, have seen India steamroll this resolution," Imran said.
Imran said that if re-elected to power, he would seek to establish good relations with all the neighbouring countries, including Afghanistan and Iran, "as well as treading the geopolitical tightrope by maintaining good relations with both China and the United States".
"We really need a relationship with both countries [China and the US]. What I do not want is another Cold War situation when we are in blocs, like in the last Cold War we were allied with the United States," he said. "My main concern for Pakistan is how to lift 120 million out of poverty and the best way to do that is if we can have a relationship with everyone, to trade with everyone, so we can help our population."
COMMENTS
Comments are moderated and generally will be posted if they are on-topic and not abusive.
For more information, please see our Comments FAQ