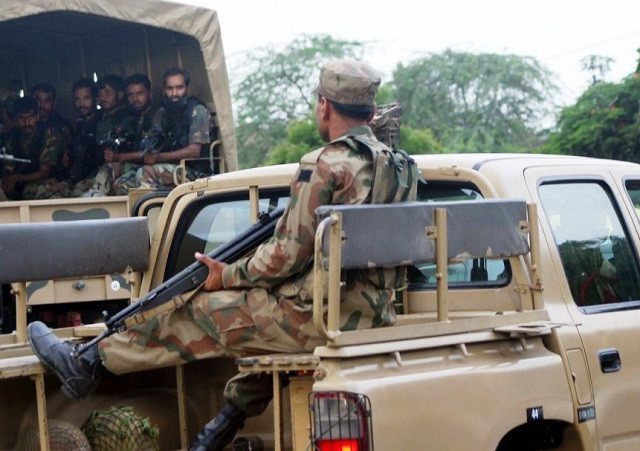 ---
The Pakistan Army on Thursday condemned the assassination attempt on former prime minister and PTI chief Imran Khan, the military said in a statement.
The incident occurred on Day 7 of the party's long march towards the federal capital. According to media reports, the gunman has been arrested and Imran is out of danger.
The PTI chief has been hospitalised after he reportedly received multiple gunshot wounds in the leg. Chaotic scenes were seen as security personnel rushed to secure the premises after the incident occurred.
Read more: PM, politicians slam assassination bid on Imran Khan
"Firing incident during Long March near Gujranwala is highly condemnable," the Inter-Services Public Relations (ISPR) said in a statement.
"Sincere prayers for precious life lost and speedy recovery and well-being of Chairman PTI Mr Imran Khan and all those injured in this unfortunate incident."
Earlier, Prime Minister Shehbaz Sharif had also denounced the firing incident. "I condemn the incident of firing on Imran Khan in the strongest words. I have directed Interior Minister for an immediate report on the incident," Prime Minister Shehbaz Sharif wrote on his official Twitter handle.
"I pray for the recovery and health of PTI chairman & other injured people."
The premier said that the federal government will extend all support necessary to Punjab government for security and investigation. "Violence should have no place in our country's politics," he further said.
COMMENTS
Comments are moderated and generally will be posted if they are on-topic and not abusive.
For more information, please see our Comments FAQ