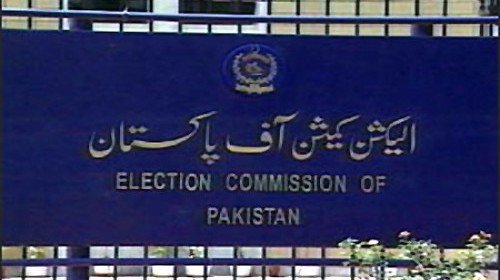 ---
KARACHI:
The Election Commission of Pakistan (ECP), while rejecting the Sindh government's request to postpone local body elections, has decided that local body elections in Karachi and Hyderabad divisions would be held on the scheduled time.
According to the Express News, the Sindh government had written a letter to the ECP on Monday to delay the local government elections due to "logistics and security reasons".
Sources said that the ECP rejected the Sindh government's request, saying that no solid reasons were given to postpone the polls.
A day earlier, the Sindh police had refused to provide personnel for the security of the polling process.
Bogged down in flood-relief operations, the Sindh police claim that they are short of security personnel and logistic facilities.
The local body elections in Karachi Division are scheduled for October 23, however, the Sindh police have requested the home department to postpone the election for a period of three months.
The Sindh police chief had submitted in writing to the home department that the police and other security officials are busy with relief operation in flood-hit areas and it would not be possible to call in police from other cities of Sindh for election duties.
The police department claimed, at least 39,000 policemen are required for the local government elections and there is a shortage of more than 16,000 officials in the required number.
The second phase of LG polls in Sindh was originally scheduled to be held on July 24. Just days before the scheduled date, the polls were postponed for a month due to incessant monsoon rains across the province.
For the third time, following the request of the provincial government, the election commission again pushed the election from August 28 to October 23.
The letter said that the division has a number of 12,465 local officials while 10,000 officials are serving in the capital city of the province from the other units. The letter further reads that majority of the police personnel are engaged in relief work operations in the flood-affected areas.
Published in The Express Tribune, October 5th, 2022.
COMMENTS
Comments are moderated and generally will be posted if they are on-topic and not abusive.
For more information, please see our Comments FAQ