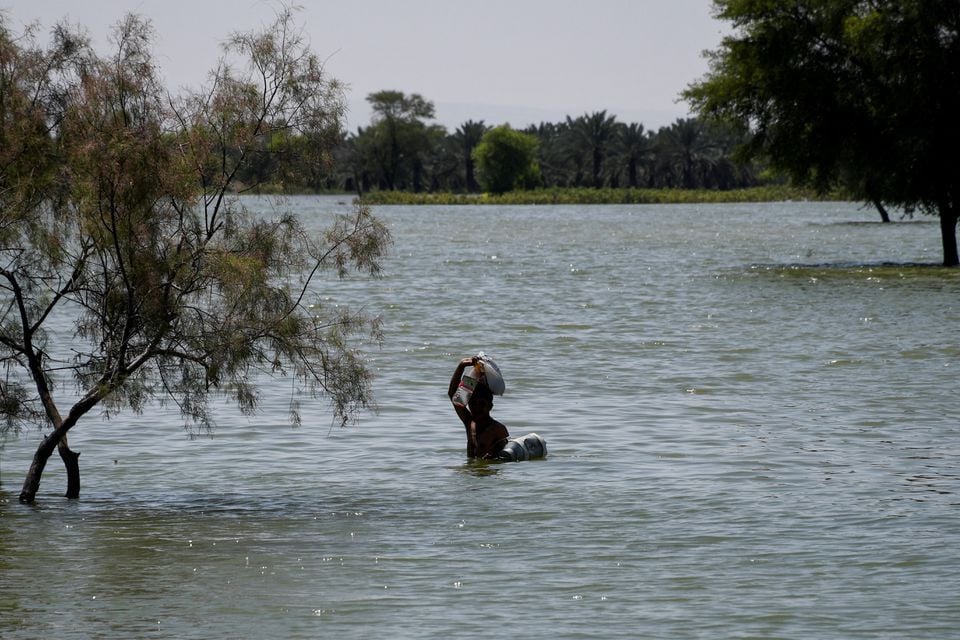 ---
KARACHI:
Water level in Manchhar Lake has reduced to 119 feet and now there is no danger to any other area of the province, Sindh Chief Secretary Dr Sohail Rajput told the Relief Monitoring Coordination Committee (RMCC) meeting on Friday.
RMCC constituted by Prime Minister Shahbaz Sharif held its fourth meeting on Friday at the Sindh Secretariat with Federal Minister for Water Recourses Khurshid Ahmad Shah in the chair.
Rajput informed the meeting 576,762 tents and tarpaulins have been distributed in the province. "So far 777,120 ration bags and 2,309,809 mosquito nets have also been distributed by the Sindh government in the province among the flood affected people," he added.
The chief secretary further informed that 111,550 more ration bags had also been ordered by the Provincial Disaster Management Authority (PDMA) while Rs2 billion has been given to the district administration and Rs8 billion to the PDMA for the rehabilitation of the flood victims.
The secretary, irrigation department presented the plan of water drainage from the affected districts of the province and said that the water is being cleared through natural gravity and dewatering pumps.
He said, it will take 60 to 90 days to drain water from the most affected districts of Dadu and Jamshoro completely.
Federal Minister Khurshid Shah said, if water is not removed from the province for the next one month, there will be a huge loss as houses while there are reports of outbreak of various water-borne diseases like malaria and dengue.
He further added that Pakistan is being badly affected by climate change, Sindh, Balochistan and federal governments should work on flood water management. "It is important to make a long-term plan to avoid the disaster of floods in the coming years," the federal minister said.
Published in The Express Tribune, September 24th, 2022.
COMMENTS
Comments are moderated and generally will be posted if they are on-topic and not abusive.
For more information, please see our Comments FAQ