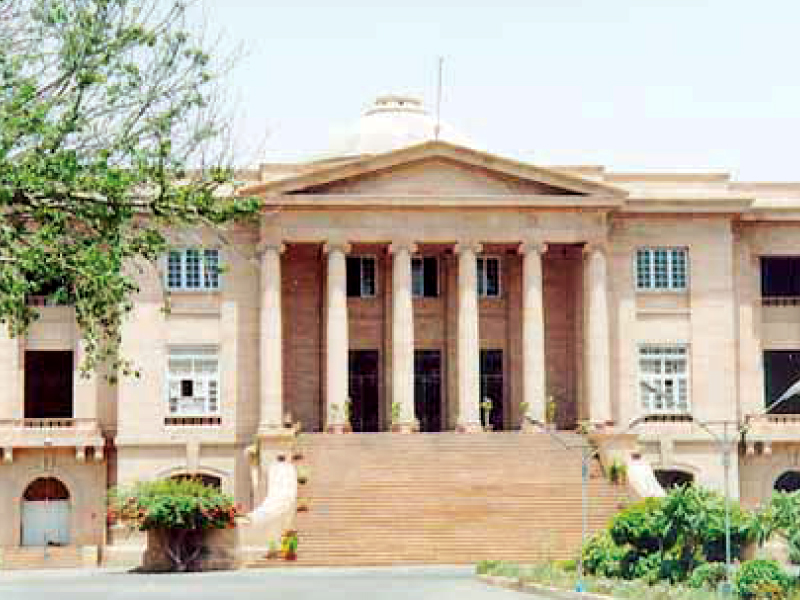 ---
KARACHI:
The Sindh High Court (SHC) has issued notices to the Advocate General Sindh and others on a petition against the eviction of a shop in the Old City area.
The counsel for the petitioner submitted before a two-member bench, headed by Justice Syed Hasan Azhar Rizvi, that the owner of the Devdas Building wishes to evict his tenants even though there are cases pending in this regard.
"We will be evicted because the owner wants to demolish the building and build a new project," the petitioner said.
Justice Rizvi remarked that the court could not issue an injunction because the court could be held accountable in the event the building collapses. The judge also asked: "Is there any report from the technical committee on the condition of the building?
The court issued a notice to the Advocate General Sindh and others directing them to submit replies by 25th of September.
The Karachi Bar Association has demanded action against the municipal officials in Nawabshah district after a toddler fell into a sewerage manhole and died. In a statement, the KBA expressed sorrow over the death of the two and a half years old girl who fell in a sewer hole. A girl, named Zimal, daughter of lawyer Hussain Iqbal, fell into the sewer hole and died in Nawabshah on September 20.
Published in The Express Tribune, September 24th, 2022.
COMMENTS
Comments are moderated and generally will be posted if they are on-topic and not abusive.
For more information, please see our Comments FAQ