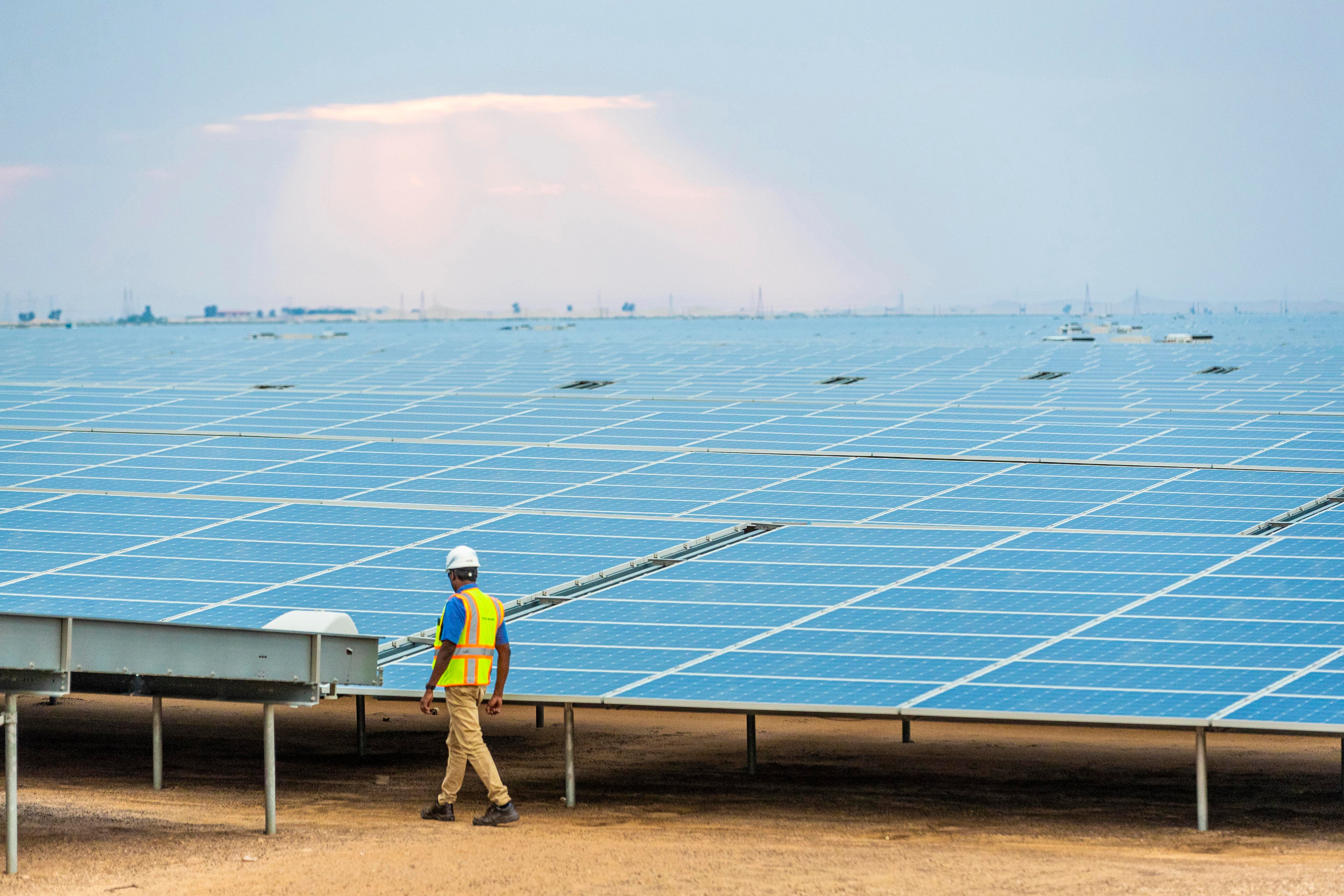 ---
KARACHI:
The Defence Housing Authority (DHA) on Tuesday made it clear that it charges no fee for installing solar panels on rooftops, however, it does require an application, clearance from engineers and proof of payment of property and water tax.
The catch therefore is, though the installation of solar panel is free, the person would have to clear DHA dues to get the permission.
"The DHA Residential Property Solar Panel Installation Permit is provided without fees or charges," said spokesperson to the authority Kashif Fazal at a press conference held at DHA head office.
Trashing the news about imposing penalties on solar panels as propaganda, Kashif said that after submitting an application to the DHA Town Planning and Building Control Department and providing within two days.
The DHA residents seeking to install solar panels on their roofs can get structure inspection and map from any member of the Pakistan Engineers Council, Kashif said explaining that the measure was meant to ensure the safety of the inhabitants.
DHA is in charge of the safe installation, the quality monitoring of the equipment used, and evaluating the impact on residential structures. DHA always gives residents advance notice to submit maps, drawings, and other information before installation.
On September 8, the DHA's social media platforms and Voice of DHA posted an informative post about the installation of solar panels on residential properties.
According to Kashif Fazal, specific procedures must be followed to gain approval to ensure the security of the DHA residents, which requires the fulfillment of the required documents.
While a written application along with a map is mandatory for pre-constructed buildings. The weight of solar panels cannot be supported by the roofs of many homes constructed in the past.
It may be recalled that a solar panel structure collapsed and landed on a car in the DHA in recent past but did not result in any casualty.
Residents fume at notices
The DHA has sent notices and imposed penalties on some of its residents for violating its building control regulations by installing solar panels on their rooftops without the required permission.
The social media is rife with growing unease among DHA residents at the authority's decision to send them notices and impose fines for allegedly violating its construction laws by installing elevated steel structures for solar panels on their rooftops.
Published in The Express Tribune, September 21st, 2022.
COMMENTS
Comments are moderated and generally will be posted if they are on-topic and not abusive.
For more information, please see our Comments FAQ