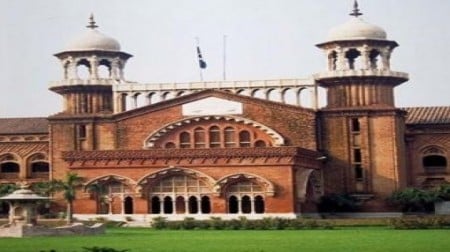 ---
LAHORE:
A petition was filed in the Lahore High Court (LHC) challenging the Election Commission of Pakistan's (ECP) powers to initiate contempt of court proceedings.
Mian Shabbir Ismail, the petitioner, filed the petition through Advocate Azhar Siddiqui, wherein the ECP and the Punjab government were made parties.
The plea challenged Section 10 of the Election Act, 2017, contending that the ECP was neither a court nor can it exercise judicial powers, and giving it the power to initiate contempt proceedings was a violation of the Constitution of Pakistan, 1973.
It further argued that the power of contempt proceedings lies only with the court, and the ECP did not have any authority in this regard since it is only an administrative body.
Ismail also argued that if the ECP had to be given the powers to initiate contempt proceedings, it would have been provided for in the constitution.
Therefore, the petitioner requested the court to issue an injunction against Section 10.
It is pertinent to note that earlier this week, PTI chief Imran Khan also challenged the jurisdiction of the electoral watchdog in his written reply to the ECP in a contempt case, saying the notice issued to him was against the Constitution.
The written reply maintained that he had not insulted the election commission.
However, terming the reply unsatisfactory, the election supervisor issued a show-cause notice to the PTI chief and summoned him in a personal capacity on September 27.
Last month, the ECP had issued notices to the PTI chief and party leaders Fawad Chaudhry and Asad Umar for levelling allegations against the commission and Chief Election Commissioner (CEC) Sikander Sultan Raja.
The ECP spokesperson in a statement had maintained that notice had been issued to the PTI chairman for using "insulting and unparliamentary language" against the electoral body in various speeches.
The commission said the notices were issued after reviewing speeches of the PTI leaders which were provided by the Pakistan Electronic Media Regulatory Authority (Pemra) at the electoral body's request.
COMMENTS
Comments are moderated and generally will be posted if they are on-topic and not abusive.
For more information, please see our Comments FAQ