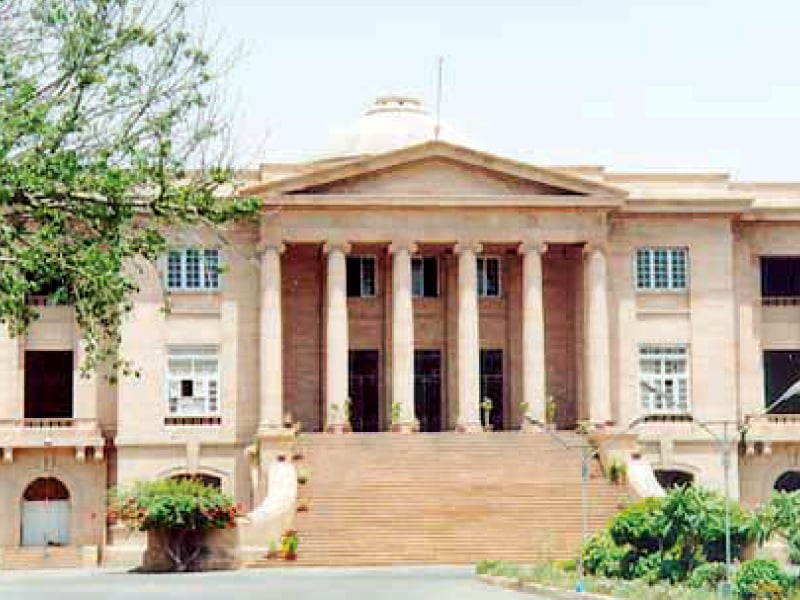 ---
KARACHI:
The Sindh High Court (SHC) has admitted a petition filed by former MPA Nisar Ahmad Panhwar requesting lifting of media ban on founder of Muttahida Qaumi Movement (MQM).
After hearing of the arguments, the court accepted the case and adjourned the hearing for Tuesday (today).
The MQM founder faces dozens of terrorism and murder charges at home while he has been living in London since 1992.
The petition maintains that founder of MQM is a patriotic Pakistani and also runs a welfare organisation, which has helped millions of widows, orphans, and poor.
The media ban on founder of MQM is the violation of Article 4, 17, 19, 25 of the Constitution, the petition states, adding that the concerned authorities were approached to remove the ban but no action has been taken. The plea demands that MQM founder should be given permission for political and welfare activities in the country, and the restrictions imposed on him should be removed.
The petition names interior ministry, ministry of law, ministry of information and PEMRA as respondents.
Pakistan Electronic Media Regulatory Authority (PEMRA) had imposed a ban on the coverage of the speeches and statements of the MQM founder in 2015.
Published in The Express Tribune, August 30th, 2022.