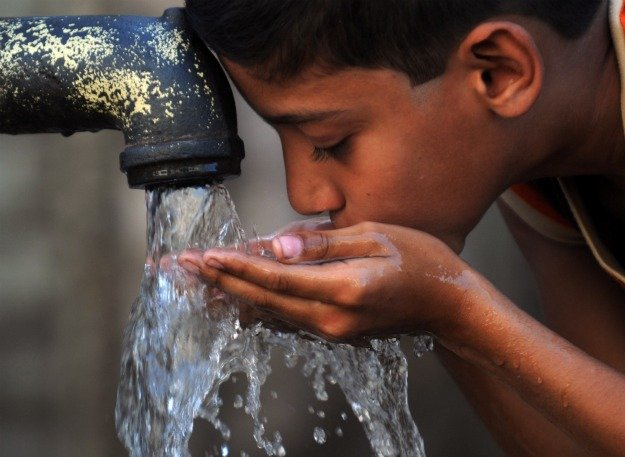 ---
HYDRABAD:
A water supply scheme for the Tando Jam town of Hyderabad being built at Rs610 million has been delayed by around four years with the cost overrun of Rs355 million.
The Commissioner Hyderabad division Nadeemur Rehman Memon on Monday, took notice of the inordinate delay and sought a comprehensive report about the project from the Public Health Engineering Department (PHED).
At a meeting at his office, Memon said the report should include the present status, annual allocation and released amount, among other details. The project was approved in 2014. The execution of the project, dubbed as 'ultra-filtration water supply scheme', started in 2015, and it was supposed to be completed by 2018 to address the water supply woes of Tando Jam town, which is home to the province's largest agriculture university.
"We can't tolerate the delaying tactics to justify the hold in completing the schemes," the Commissioner warned. "The procrastination not only causes waste of funds but also benefits of the scheme don't reach the people." He said, therefore, that action would be taken against officials of the concerned department and the contractor.
During the meeting, the Commissioner informed that Tando Jam was supplied water from the Rohri canal, unlike the rest of Hyderabad, which gets water from the canals springing from the Kotri barrage and directly from the river Indus.
The PHED's officers claimed that the scheme could not be completed in 2018 because of the provincial government's dilly-dallying to release the funds.
Published in The Express Tribune, August 16th, 2022.
COMMENTS
Comments are moderated and generally will be posted if they are on-topic and not abusive.
For more information, please see our Comments FAQ