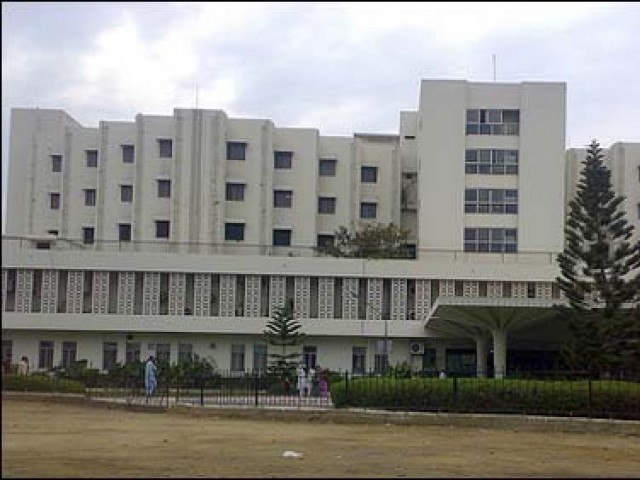 ---
KARACHI:
Rainwater from the incessant downpour of Saturday could not be pumped out from outside most hospitals of the city until Tuesday as Sunday was a weekly off and Monday was a public holiday.
The entrance of the National Institute of Cardiovascular Diseases (NICVD) is inundated with rainwater, which made it hard for heart patients to enter the premises. It has been three days now that cardiac patients have not received medical services critical for their survival.
A woman said that she has been trying to enter the hospital for two days to have her child treated, but the rainwater mixed with stinking sewage has blocked the entrance. She took her child to the hospital on Tuesday as his condition deteriorated, but the staff told her that doctors and other staff were not available.
A senior hospital official said on the condition of anonymity that the administration deliberately ignored the issue. The hospital is situated on Rafique Shaheed Road, which is in the jurisdiction of the Cantonment Board; therefore, the administration has said that the Board is responsible for pumping out the rainwater.
The main entrance to the hospital and the surrounding area are submerged in almost two feet of slush mixed with sewerage water, which fills the entire premises with unbearable smell.
Patients said they have to wade through this stinking slush and there is no ambulance service available at the hospital. One cardiac patient had to be shifted to another hospital on Tuesday when his condition deteriorated.
The administration has been waiting for the water to drain out naturally or dry out since there is no support to pump it out from the premises.
Published in The Express Tribune, July 27th, 2022.
COMMENTS
Comments are moderated and generally will be posted if they are on-topic and not abusive.
For more information, please see our Comments FAQ