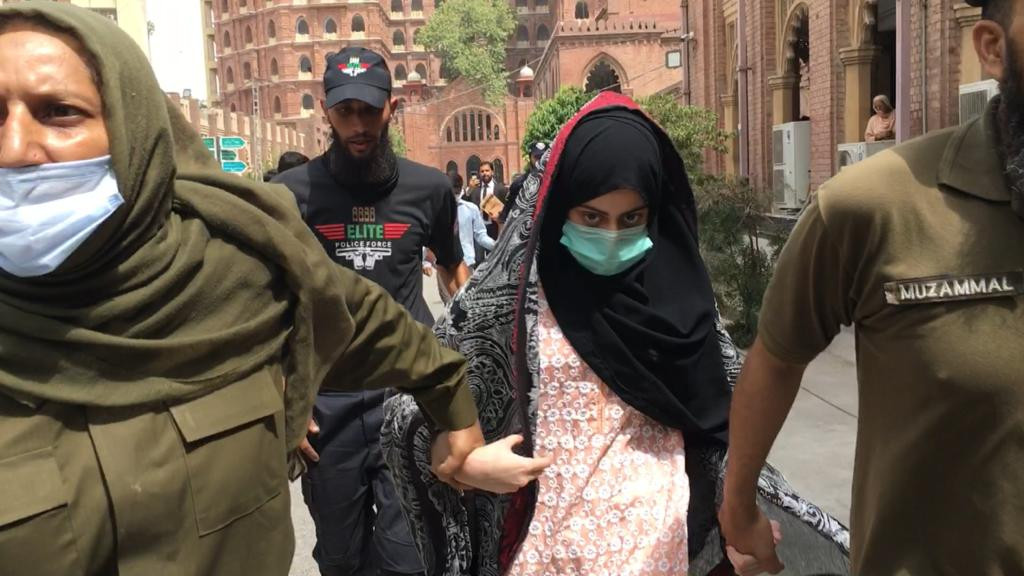 ---
KARACHI:
The Additional Sessions Judge, Sharqi, has issued a written order regarding the rejection of bail pleas of Nikah Registrar Maulana Ghulam Mustafa and witness Asghar in the case of alleged kidnapping of Dua Zahra.
The judge said in a written order that verification of documents is required to determine the age at the time of marriage.
The provision of documents duly certified by NADRA and other certified documents are required to be examined at the time of marriage.
According to the medical board, the girl is 15 years old. The nikah registrar performed the nikah on the basis of oral statement. Asghar's reputation as a marriage witness is also not impressive. The serious crime of kidnapping can have a negative effect on the psychology of the abductee. The abductee's family faces public embarrassment as well.
According to the written order, the prosecution had said that the accused Ghulam Mustafa allegedly performed the nikah. Ghulam Asghar was the witness of the marriage.
As per the written order, the police had said that Zaheer Ahmed had married Dua Zahra. According to the medical report, the abducted Dua Zahra is 15 to 16 years old.
According to documents and medical report and police papers, Dua Zahra is 15 years old. The court ruled that the accused had fundamental rights and that the police had the right to investigate.
The Judicial Magistrate has also ordered submission of supplementary challan of the case. Therefore, the accused have filed a bail application ahead of time. This kind of heinous crime is not against any individual but against the whole society. Bail application is rejected in the light of existing documents, the court order read.
Dania Shah evades FIA
The Federal Investigation Agency (FIA) has filed a report in the court of District and Sessions Judge South seeking registration of a case against Dania Shah, the widow of well-known anchorperson and late MNA Aamir Liaquat Hussain.
The FIA report said that summon has been sent to Dania. FIA also asked Dania Shah to bring with her the controversial video of her ex-husband, which she had posted on the social media. Dania has not responded to the letter.
Published in The Express Tribune, July 14th, 2022.
COMMENTS
Comments are moderated and generally will be posted if they are on-topic and not abusive.
For more information, please see our Comments FAQ