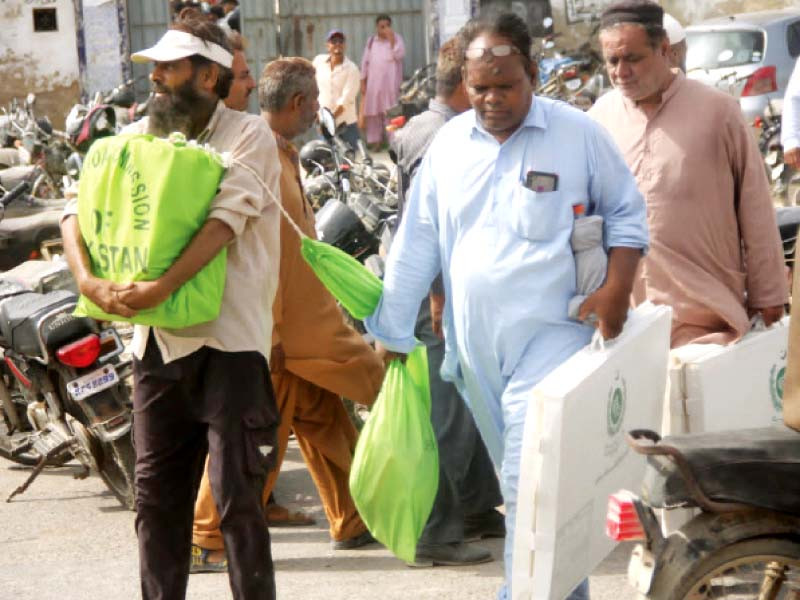 ---
KARACHI:
Top election official of the National Assembly constituency NA-240 Korangi by-elections has rejected the Tehreek-e-Labaik Pakistan (TLP) candidate's request for recount of votes cast in the by-elections.
Returning Officer (RO) Abdul Razzaq, in reply to the request, said that as per the claim of the complainant, the RTS system remained inactive for 30 minutes after the result of 299 polling stations was declared and then the rest of the results were announced against him.
The complainant, therefore, demanded a recount of all the polling stations in the constituency but could not provide any concrete evidence in this regard, the RO said. In addition, the date and original signature of the complainant are not included in the application, the official said.
Moreover, the claim of the complainant that the RTS system was inactive was also incorrect as there was no glitch in the system, RO said.
In addition, only three incidents of disturbances were reported at polling stations 51, 165 and 166 but a full inquiry has also been conducted. These are the reasons why the recount request is rejected.
TLP says will go to court
Tehreek-e-Labbaik Pakistan (TLP) leader Sindh MPA Mufti Qasim Fakhri has said that he would approach the court against the results of NA-240 by-election.
Addressing a press conference at Karachi Press Club on Friday, he said that if the arrested workers are not released, the party will resort to street protests.
He claimed that the result was changed.
Published in The Express Tribune, June 18th, 2022.
COMMENTS
Comments are moderated and generally will be posted if they are on-topic and not abusive.
For more information, please see our Comments FAQ