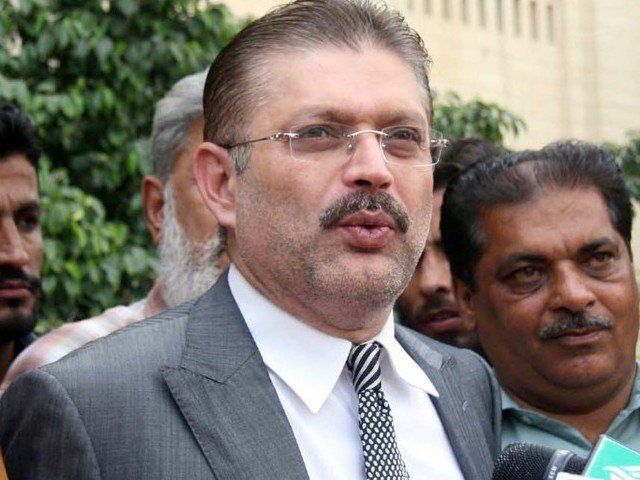 ---
KARACHI:
Sindh Minister for Information, Transport and Mass Transit Sharjeel Inam Memon while responding to Ali Zaidi's press conference said that the leaders of Pakistan Tehrek-e-Insaf were in hurry to take credit of removal of Pakistan from Financial Action Task Force's (FATF) grey list as they were giving hasty statements and tweeting on social media from early morning without reckoning the diplomatic norms.
He added that they did not even bother to wait for the official announcement of FATF meeting at the end of the session in Berlin.
Provincial minister said that friendly and neighbouring countries had remained annoyed with Pakistan due to PTI's leaders such foolishness and undiplomatic conduct during their previous government and Pakistan became isolated in the world.
Sharjeel Memon opined that the untiring efforts of the coalition government and Foreign Minister and PPP Chairman Bilawal Bhutto Zardari were paying off and there was a clear possibility of Pakistan to get off from the FATF grey list.
The Provincial Minster said that diplomatic etiquettes and norms should have been followed and PTI should have awaited the FATF's official announcement. He further said that if the decision of Pakistan's removal from the grey list would anounced which is most likely to be expected, then its full credit would go to Chairman PPP Bilawal Bhutto Zardari who have presented the case of Pakistan effectively at international capitals in a better way.
Published in The Express Tribune, June 18th, 2022.
COMMENTS
Comments are moderated and generally will be posted if they are on-topic and not abusive.
For more information, please see our Comments FAQ