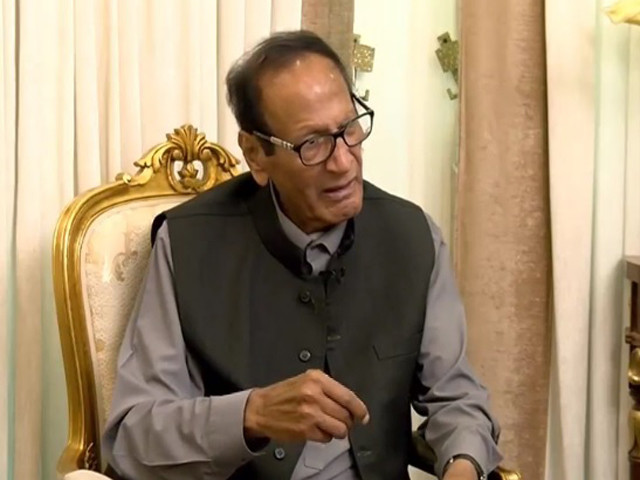 ---
ISLAMABAD:
Pakistan Muslim League-Quaid (PML-Q) chief Chaudhry Shujaat Hussain on Friday said that holding fresh elections was not the real demand of the people, saying that the core issues of the masses were to see poverty being eradicated, reduction in inflation and relief to the salaried class.
He said that it is a difficult task but the government should focus more on the welfare of the people, adding that the businessmen could increase prices but the salaried class can't increase their salaries by themselves.
"The real problem of the people is not early elections," Shujaat said in a video message, "the real problems of the people are to eradicate poverty, control prices and provide relief to the salaried class."
Read more: Fazl calls for early elections after Imran's ouster
Shujaat's statement comes at a time when the former prime minister, Imran Khan has frequently been calling for fresh general elections in the country following his ouster through a no-confidence motion in the National Assembly.
Following the defenestration of the former PM, he has been holding rallies in different cities and demanding snap polls. In his rally in Lahore on Thursday, Imran asked people to get ready for his call to gather in Islamabad in the next stage of the "real freedom" movement.
Also read: Late elections might help Khan
To a question about what advice did he give to his son Chaudhry Salik Hussain and party stalwart Tariq Bashir Cheema, Shujaat said that he has shared the advice that his father had given him.
"There should be no arrogance, no matter what the circumstances are," Shujaat recalled his father's advice, adding that "hypocrisy should be avoided and the politics of hypocrites should also be avoided."
COMMENTS
Comments are moderated and generally will be posted if they are on-topic and not abusive.
For more information, please see our Comments FAQ