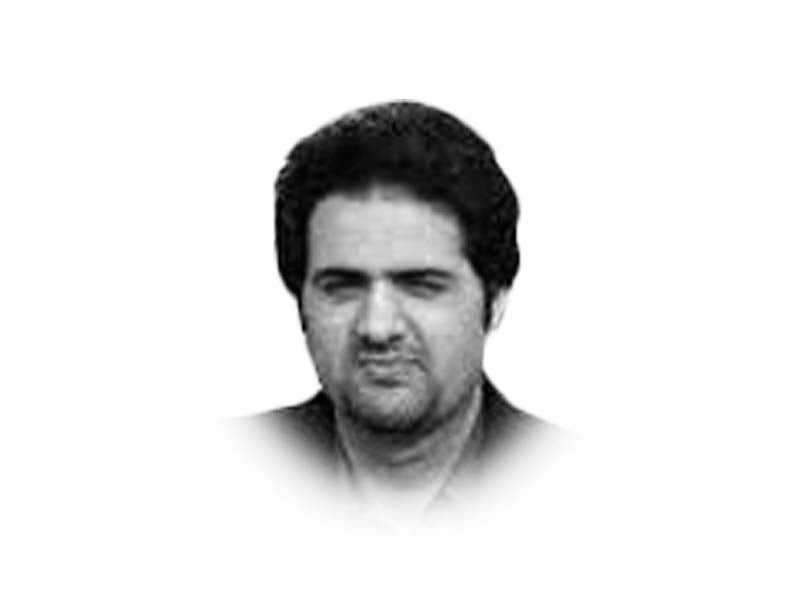 ---
During the Peshawar rally of the PTI, some female PTI supporters were shown on a private TV channel speaking in support of Imran Khan with fervour. They were saying that Khan was their choice before but supporting Khan now had become an ego issue due to the manner in which he was ousted. It is not confined to Peshawar though. This hardened support for Khan is a true reflection of the sentiments of the huge majority of Pakistanis anywhere on earth. I personally witnessed firsthand how people in America came out to protest. The crowd included many people who had been critical of Khan just a few weeks before.
At the moment, the street situation drives home one unmistakable conclusion: Imran Khan is the most popular leader in Pakistan. It would rather be justified to say that Imran Khan became more popular since his ouster than he ever was during his time as prime minister and during the struggling years before that. That is a plus that the PTI team needs to exploit to the maximum to their benefit.
The people of our times tend to forget things quickly and dwell mainly in the present. PPP won the election in early February 2008 mainly due to the manner in which Benazir was assassinated a few weeks before that. The emotions and memories were fresh. While it is true that if elections are held tomorrow, Khan most likely would win the election in a heartbeat, it also means that PTI must not rely on this bubble of passion because there is a good chance that the elections may be delayed. PTI needs to keep the sovereignty and conspiracy narrative alive.
And that is why Benazir might be the wrong example here. Instead, Trump's victory is a more relevant story. The 8 years of Obama had convinced many Americans that their liberal president had assaulted their liberties by spying on them. Obama was viewed by many urban white voters as an agent favouring communism over capitalism, Sharia law over the US constitution, immigrants and blacks over hardworking taxpaying white citizens, and so forth. Those strong opinions were kept guarded and when the 2016 presidential elections came, Americans broke the voting norms to turn Hillary's guaranteed victory into a historic defeat.
The Sharifs and the Zardaris are strongly despised. And time will only make it worse because they will do what they do best: corruption and kowtowing to the West. And those are the 2 political cancers Khan is fighting against. Before 2018, Khan was seen as a leader who will drain the swamp from corruption and change how politics is practised in this country. Today, Khan has become the only symbol of resistance against a foreign interference. Even the traditional saviours of this nation have lost those credentials overnight, actually at midnight.
I have a feeling that this time around Pakistanis will break the voting norms too by choosing not to decide over the fate of their democracy with their bellies and wallets. The US promising loans, the IMF potentially making it easier for the current regime in Islamabad to lower the prices of many commodities, and other foreign hammering getting soft for Pakistan would only be seen as a further confirmation of a foreign conspiracy. I really think this time around the mass bribery is going to backfire on the custodians of Purana Pakistan. Time, as relative as it is, just may not be on their side.
The more time passes until the elections, the more relevant and stronger Khan's narrative becomes. The momentum is there. It just needs to be maintained. The next election would be the one where people would decide over their national pride, sovereignty and freedom. But a word of caution here is that all this would hold true in the environment of free and fair elections only. The nation could use less engineers.
Published in The Express Tribune, April 21st, 2022.
Like Opinion & Editorial on Facebook, follow @ETOpEd on Twitter to receive all updates on all our daily pieces.
COMMENTS
Comments are moderated and generally will be posted if they are on-topic and not abusive.
For more information, please see our Comments FAQ