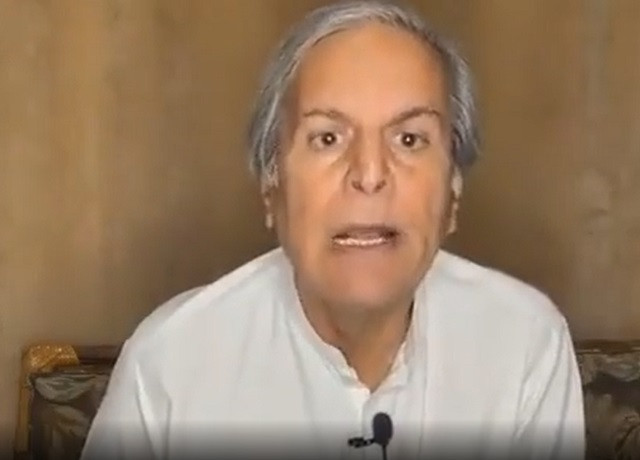 ---
Veteran politician Javed Hashmi on Wednesday called for early elections in the country, saying the nation won't accept the new prime minister and the cabinet as legitimate.
"Elections must be held," Hashmi said in his first appearance on social media since the ouster of former prime minister Imran Khan.
The senior politician also said that he did not care whether or not he is given a ticket, saying: "I can't stay silent for the sake of one seat."
"I want to let the PML-N know people won't accept the way you have formed the cabinet," he said.
Also read: Fazl calls for early elections after Imran's ouster
The veteran leader went on to say that "the nation supported you [PM Shehbaz] in your campaign to remove Imran Khan, but it doesn't approve of you as the legitimate prime minister."
On April 11, Shehbaz was elected as the 23rd prime minister of Pakistan, marking his return to power as premier as a pinnacle of his relentless efforts against the former government.
The Pakistan Muslim League-Nawaz clinched the coveted post after 174 lawmakers voted in his favour as Pakistan Tehreek-e-Insaf MNAs boycotted the election.
Since its ouster from power, the former ruling party has been organising rallies to push for early elections. Others, such as Jamiat Ulema-e-Islam-Fazl (JUI-F) chief Maulana Fazlur Rehman have also called for snap polls to bring the political crisis in the country to an end.
COMMENTS
Comments are moderated and generally will be posted if they are on-topic and not abusive.
For more information, please see our Comments FAQ