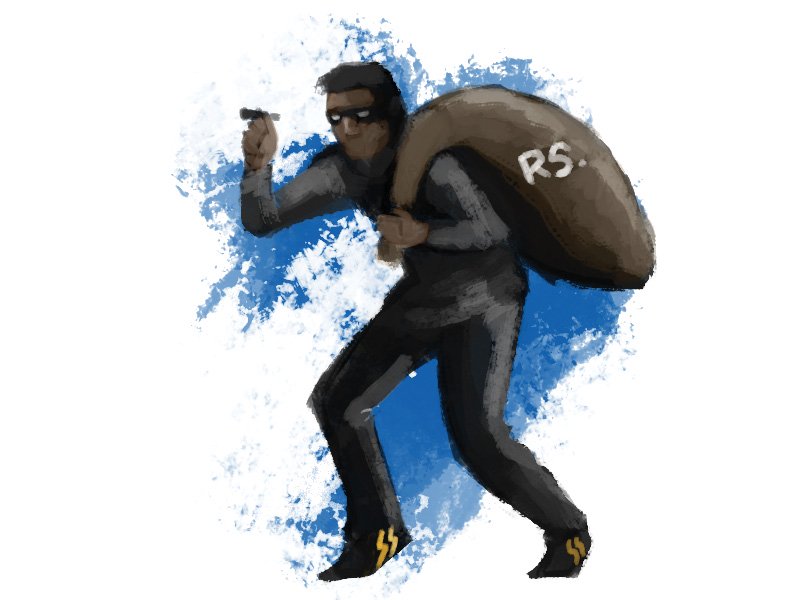 ---
SHEIKHUPURA:
An alleged robber was killed and another was injured in a police "encounter" at Chamb Stop on Narowal Road.
Two people waved a police mobile patrolling near Uncha Pind to stop. They told the police that three armed robbers who had been riding on a motorcycle without a number plate had robbed them of mobile phones and Rs7,000 at Chamb Stop on Narowal Road.
Narang Police took immediate action and proceeded to pursue the robbers.
Seeing the police mobile, the alleged robbers opened fire on the police van.
The police party fired in the air for the sake of saving their's and people's life and ordered the suspects to surrender.
However, the alleged robbers continued firing at the police party and tried to escape under the cover of fire.
When the firing stopped, the police carried out a search operation in the fields where they found a robber dead, another injured while the third one escaped by taking advantage of the dark.
Police took possession of the body of the slain robber into their possession and rushed the injured one to a hospital while a team was dispatched to arrest the third bandit.
A motorcycle which the alleged robbers had stolen from a citizen was seized. The motorcycle had been stolen in the jurisdiction of Ferozwala Police Station.
The slain "robber" was identified as Gulfam of Chichoki Millian who had been wanted in more than 25 cases of robbery in Sheikhupura, Sialkot, Hafizabad and Gujranwala.
The injured bandit was identified as Mudassar Ali, also a resident of Chichoki Millian. He too was wanted in more than a dozen cases of robbery in Sheikhupura, Sialkot, Hafizabad and Gujranwala.
Sheikhupura Regional Police Officer Mirza Faran Baig and District Police Officer Faisal Mukhtar announced appreciation certificates and cash prizes for the police personnel of Narang Police.
Published in The Express Tribune, April 13th, 2022.
COMMENTS
Comments are moderated and generally will be posted if they are on-topic and not abusive.
For more information, please see our Comments FAQ