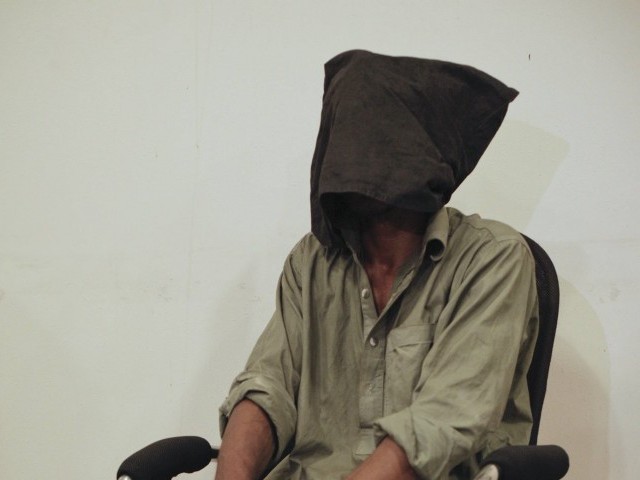 ---
KARACHI:
Shah Latif Town Police claimed to have arrested a man accused of killing a pickup driver Sardar Ali a few days ago during a robbery.
Police also recovered the victim's mobile phone and the weapons used in the incident from the suspect.
Shah Latif Town Police Station SHO Mumtaz Marwat said police asked one of the witnesses, a friend of the victim, to come to the precinct and identify the suspect. The witness identified the suspect, the SHO said.
SHO Marwat said that robbers shot Sardar Ali, 42, to death on March 15 during a robbery on National High, and police filed the case against unknown suspects in the plaintiffs of his cousin Mehrab Rind.
He said that an informer, who was detailed to hang out at dhabaas and roadside teashops for watch and ward on suspicious people, told the police details of the incident.
As per the mole in the popular hangout of pickup and truck drivers, three men were sipping tea and talking about robbing a trader who had just sold a truckload of melons.
Read More: Court hands down life sentence to target killer
The trader had set off in his Suzuki pickup when the trio followed him on motorbikes. The robbers intercepted the trader on National Highway, shot him and took away all his money and fled.
Late on Thursday night an informer said that the suspects were seen having a party at a local hotel enjoying mutton karahi and other food and "acting rich".
SHO Marwat sad police immediately raided the place and arrested one of the suspects later identified as Salman. However, two suspects managed to escape on a motorbike, and police conducted a search operation.
Salman is a resident of Moinabad and a native of Hazara division. SHO said Salman was arrested for the first time and had confessed to committing more than 60 robberies.
The suspect said he was also a Tiktoker and used to indulge in drugs and luxuries with the money snatched in robberies and muggings.
Published in The Express Tribune, April 5th, 2022.
COMMENTS
Comments are moderated and generally will be posted if they are on-topic and not abusive.
For more information, please see our Comments FAQ