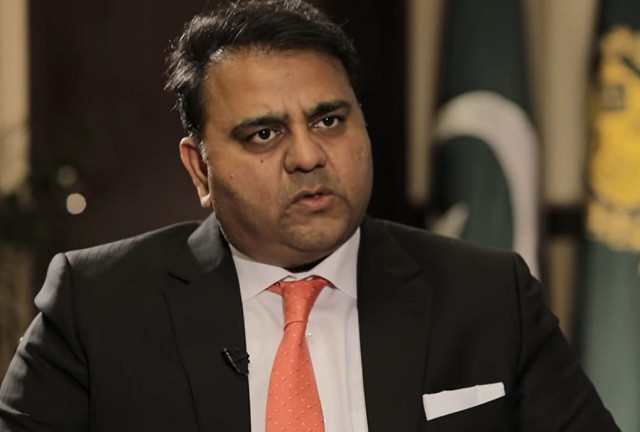 ---
Prime Minister Imran Khan is the first head of state from Pakistan to be invited to the Olympics, said Minister for Information Fawad Chaudhry on Friday.
The premier will be attending the opening ceremony of the Olympic Winter Games 2022 being held in Beijing. Over 20 heads of state will attend the opening ceremony, which will start at 5pm PST today.
The information minister said, in a video statement, that the premier held successful video conferences with Chinese industrialists from more than 18 sectors, asking them to cooperate with Pakistan.
Fawad added that the prime minister will also give an interview to China Global Television Network (CGTN), the largest television network in China.
Read: "Visit to China 'very important' for Pakistan's economy: Tarin"
Finance Minister Shaukat Tarin on Monday said that Prime Minister Imran Khan's visit to China is economically and politically "very important" for the country.
The visit, which is not officially a bilateral one, is also being used as an opportunity by Islamabad to discuss some pressing bilateral issues, including the China-Pakistan Economic Corridor (CPEC).
Prior to the visit, several preparatory meetings took place in Islamabad to fine-tune the agenda, which focused on enhancing trade, seeking investment and transfer of industries from China to Pakistan.
In a video message, Tarin said the government would ask China for help and propose that Beijing brings industry to Pakistan.
COMMENTS
Comments are moderated and generally will be posted if they are on-topic and not abusive.
For more information, please see our Comments FAQ