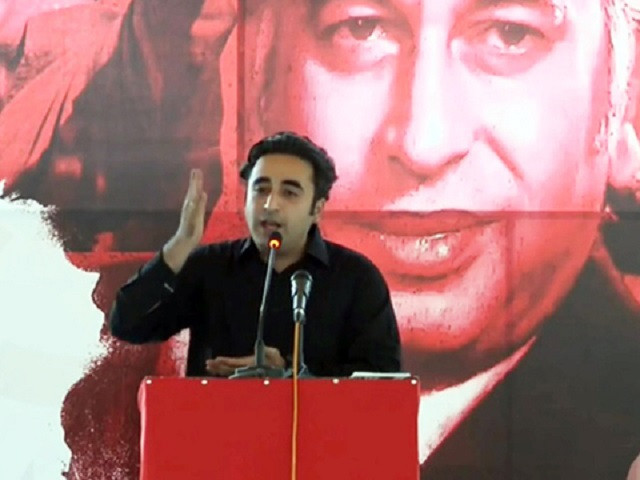 ---
LAHORE:
According to the initial plan that was yet to be accorded an official approval, Pakistan People's Party's long march from Karachi on to Islamabad will take well over two weeks, party's Punjab Parliamentary leader Hasan Murtaza said.
He said that according to his understanding it would take PPP a little over a week just to reach the Punjab border from Karachi. He said that it would take another four to five days to reach central Punjab from South Punjab and then another seven days onwards to Islamabad. He said that close to fifty thousand people will be part of the rally, though the majority of the said number of people would not travel all the way to Islamabad. He said roughly over five thousand people will travel throughout to Islamabad rest will be local crowd that will travel a little distance, respectively. He said by their rough calculations around a thousand vehicles will be in the rally.
Read: "Govt propagating against PPP, says Bilawal"
The rally will travel throughout the GT road. He said that they, as per the plan that was yet to be ratified by the party, would receive the rally in Chichawatni from where Bilawal after addressing a gathering in either Okara or Patoki will reach Lahore, where he would stay for the night. Onwards, there were addresses in Muridke, Kamoki, Gujranwala, Lala Musa, Jehlum and Gujar Khan prior to reaching Islamabad. He said that from Lahore to Islamabad, the rally was expected to take at least three overnight stays in different cities. He said by his estimates, it would take at least 17 to 18 days, if the plan under consideration was given a green light by the party's CEC.
When asked about their plans ahead of reaching Islamabad, he said that they will only build pressure on the government through democratic means and had no plans to vandalize any government installation, nor do they believe in sit-in. Given that he said his party does not believe in sit-in, when asked if it will be a one day event in Islamabad then, he said no the next plan would be announced once in Islamabad, adding that his party does reserve the right to observe a sit-in. He said that all the Punjab specific plans once approval was granted by the Punjab executive would be placed before the party's CEC. He said that the CEC will give the final approval in this regard.
Published in The Express Tribune, February 4th, 2022.
COMMENTS
Comments are moderated and generally will be posted if they are on-topic and not abusive.
For more information, please see our Comments FAQ